This evening I put the finishing touches to my latest book review and got it sent of to Stand Easy Publishing who are one of the sites I do book reviews for.  This book is from Pen & Sword books and it was a really good read.  I actually attended the launch of this book at The Gordon Highlanders Museum and listened to a presentation by the author for the best part of 90 minutes.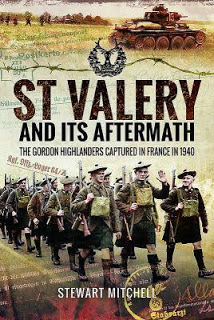 You can pick up the book from the Pen And Sword website >>HERE<< or you can get it from Amazon.  Its an excellent book to have and if you own Stewart Mitchells first book Scattered Under The Rising Sun this makes a great companion to it as a lot of the stories are actually interlinked.
If you've read it please post and comment about what you thought of the book.  It's always good to hear different opinions.
Thanks for reading.
 Bootie