FGM Major
REGISTERED USER
Messages

5,958
Likes

1,805
Location
Turn Rate

3-5 pw
Games

2-4 games.
Email

nathangun@gmail.com
I found this board game in my folks garage that I had when I was a kid. Thought I post it.
I had to scan the map in sections, it didn't turn out as good as I hoped.
There is an additional manual but I won't scan it, sorry.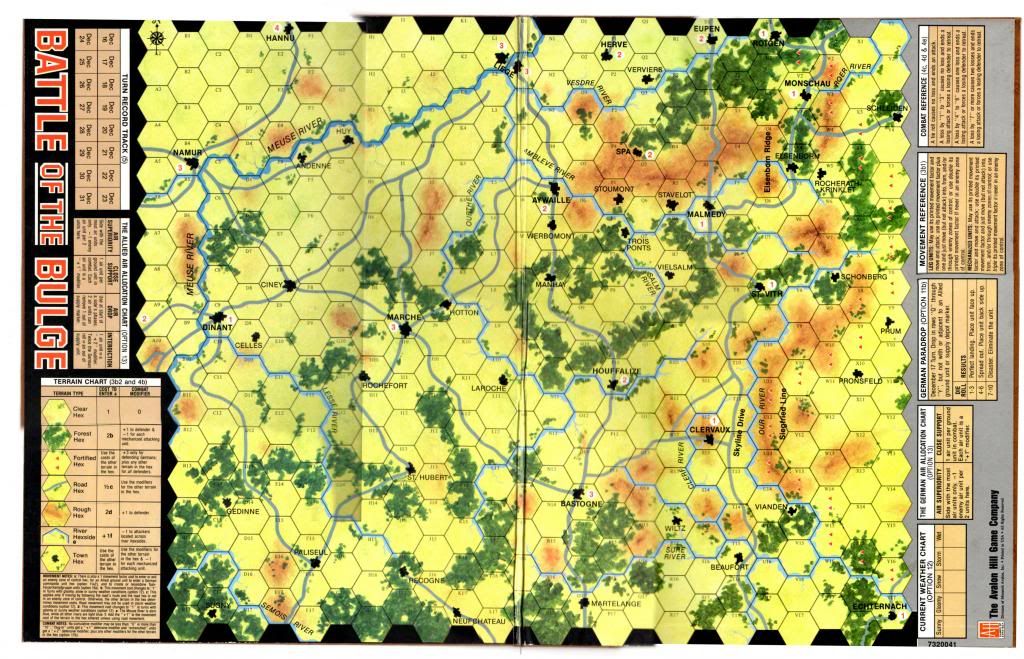 Allied OOB and starting positions.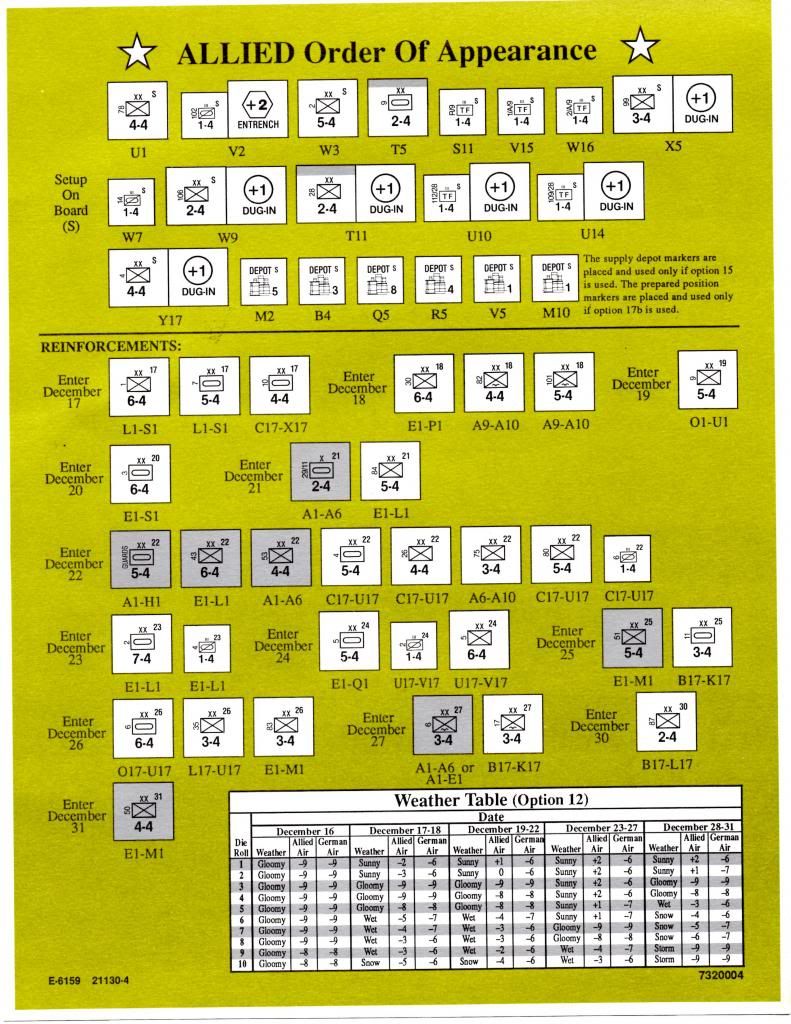 German OOB and starting positions.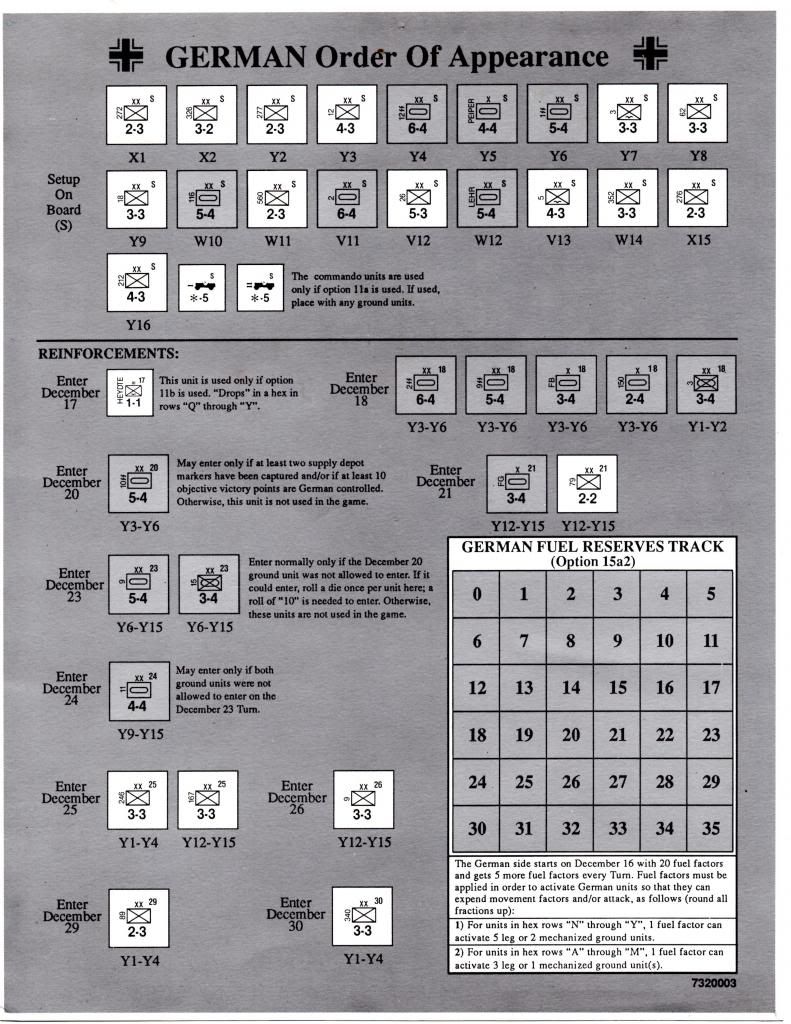 The Rules.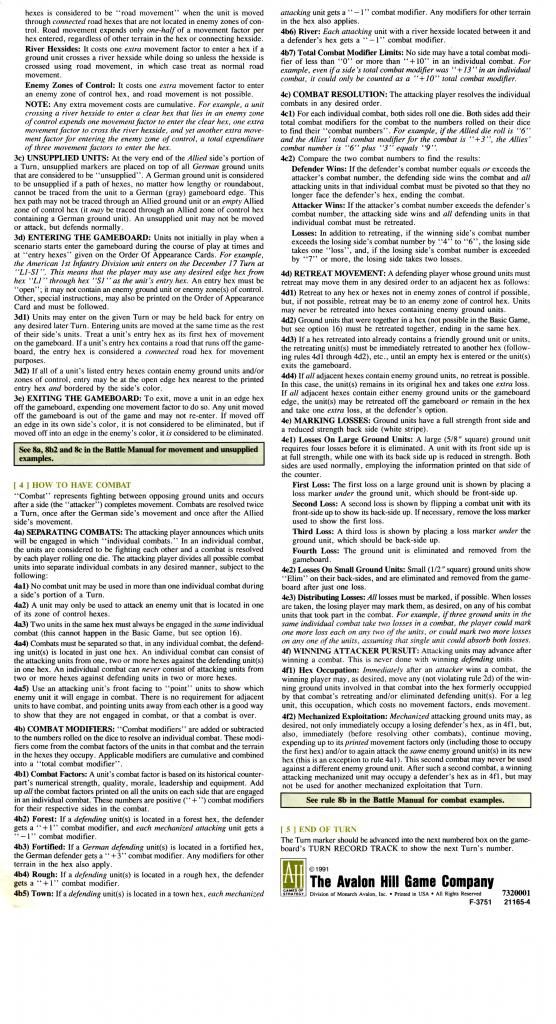 I hope these might come in useful if/when BF do a Battle of the Bulge module for CMBN.