Match Winner

Valkatox

Match Loser

Wellsonian

Was the result a Draw

?

No

Combat Mission Version

CM Fortress Italy

Comments on the Battle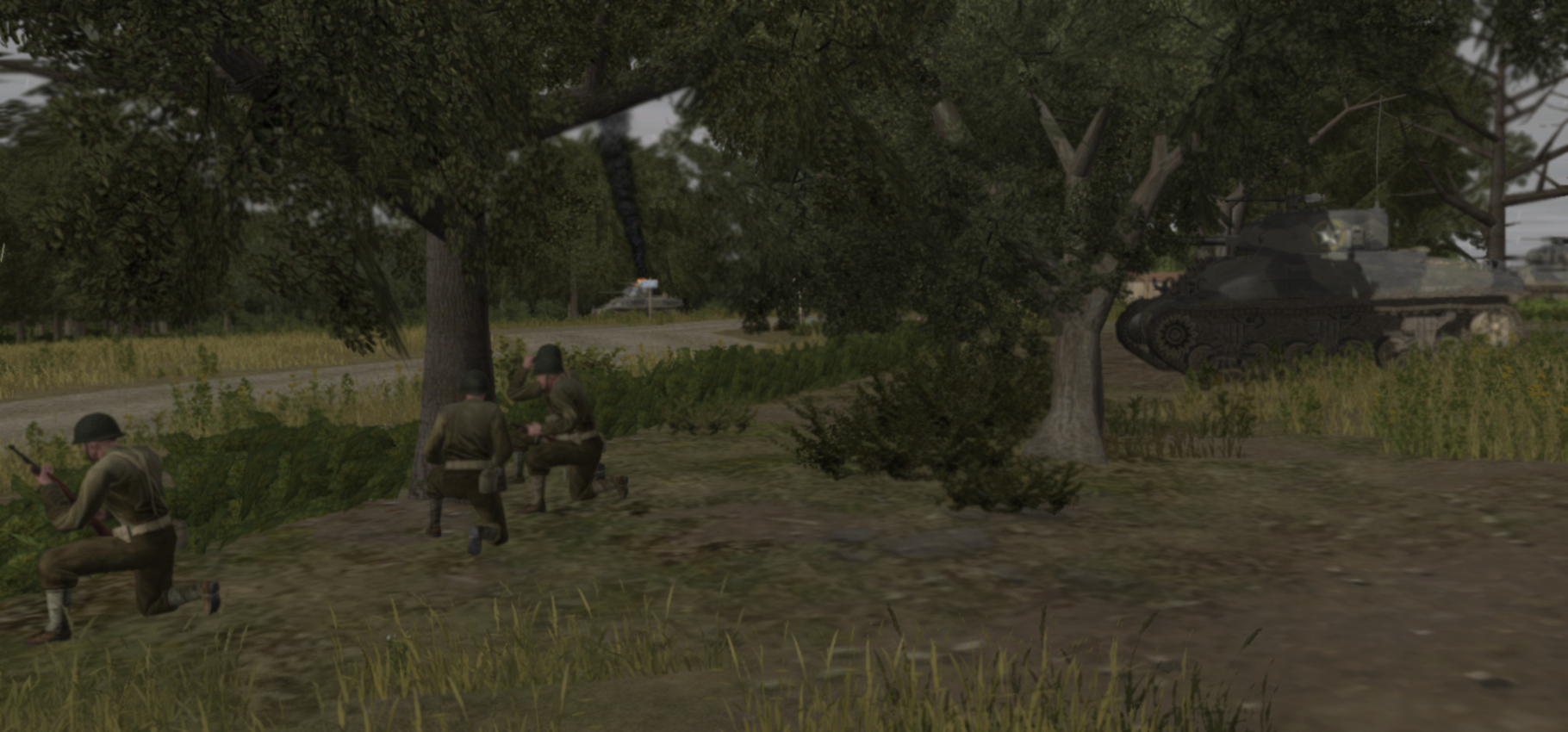 Medium Meeting Engagement,
@Valkatox
(US)
starting in the East and
@Wellsonian
(German)
starting in the West. 4 objectives.
US Forces consisted of an infantry company, 4 Sherman tanks, 4 Stuart light tanks, 4 Halftracks and a quad 50 AA.
German forces consisted of a mechanised force with 16 Half Tracks (4 with AT weaponry). 4 Panzer IV's and infantry estimated at company strength.
First contact was between a Stuart quickly advancing on the Southern flank and a German AT Halftrack upon a hill to the West with a good line of sight. Stuart managed to knock out the HT as a Sherman came up in support followed by an infantry platoon.
While a Stuart advanced on the Northern flank supporting another infantry platoon.
Infantry had close contact with the enemy at the Northern objective arriving at the same time and managed to hold with little opposition thanks to fire coming from Shermans and other units at the Road Junction into the wooded area to the West of the objective. Keeping 5 Halftracks and infantry unable to advance for the remainder of the match.
Small US infantry teams probed over the hill and into the woods, but overall held position at the objective.
US forces managed to take the S objective with a German Halftrack already near the objective when they arrived. MG and tank fire kept German infantry from advancing up the tree line on the Southern flank,
German infantry reached the building between objective W and S. Mortar fire and sustained fire from the Quad 50 allowed American infantry to take the building after securing the S objective.
Shermans at the Road Junction poured heavy fire around the W objective, even managing to take out a German HT and PZIV without knowing they were there via area fire commands.
Unfortunately a single PZIV was holding up the advance, a pincer attack from two directions going wrong with the Sherman not changing from an area fire command upon contacting the PZIV and the Stewart being taken out during a flanking 'shoot and scoot' action.
The PZIV was eventually taken out allowing US forces to move in from the middle building.
With American units now at the objective and German infantry holding out in a part of the building without windows and only one doorway a ceasefire was made.
----------
Quite a fun match with some lucky shots by my Shermans, Wellsonian tried a more mechanised formation for this game which could have worked quite well but with being able to get my Shermans in such a good position half of his force was stuck in some woods unable to make any real moves without coming under heavy fire.
Thanks for the game Wellsonian, great player and always fun to play against!
Cheers!
Last edited: