Messages

3,933
Likes

1,766
Location
Turn Rate

6+ pw
Games

Usually plays single player.

Over the past few months Ithikial has been liaising with
Pegasus Tours
to set up a 15 day tour from D-Day through to the Eagles Nest. The tour spends the first week in Normandy with equal times spent across US and Commonwealth areas of operations including heading inland for the Falaise Pocket. We'll then be heading north to spend a few days visiting the sights of Operation Market Garden, before heading back south to cover the Battle of Bulge. It's then across to Munich where we'll visit sites related to the rise of the Nazi party, and then Berchtesgaden / Eagle's Nest.
Some of the details can be seen here:
https://pegasusbattlefieldtours.com/tours/d-day-eagles-nest/
The tour dates have been booked in for between the
21 August to 4 September.
The dates mean we will hopefully miss most of the summer holiday crowds in Normandy while also definitely getting to head up to the Eagle's Nest which closes to the public once the bad weather sets in - ie it gets touch and go later in September.
The cost of the tour itself is pretty fixed with the varying cost relating to transport and accommodation which is dependent on numbers. (Prices will still be subject to change going forward but are in the right ball park).
Option A - Based on 4 people £3250 per person.
Option B - Based on 8 people £2750 per person.
Option C - Based on 20 people £2200 per person.
Definite numbers with monetary deposits will be required by March 2018.
The above
does
cover:
1. The prices are for each person having their own room. If people shared it would bring costs down.
2. The prices include all transportation from Normandy through to Munich, all guide services, accommodation & breakfast for 15 nights, entry to museums and also The Eagle's Nest.
The above price
does not
include:
1. The group making its own way to Normandy by the start date where our tour guide would meet up with you on the morning of the first day. (Or possibly the evening before for a briefing).
2. Pre and post tour accommodation.
3. Lunch and Dinner costs for each of the days.
4. Drinking costs... ugh I mean personal refueling.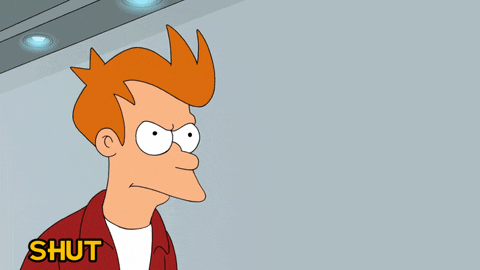 How this will work.
Step 1: Over Christmas it's time to start sweet talking the Mrs / Minister for Finance / Our Better Halves to let you go.
Step 2: Let us know down below if you are looking to come along and get in contact with Bootie, Badger and myself via
Private Message
when you are ready to pay.
Step 3: Deposit your money into the UK bank account linked to the club. (This will ensure there isn't money all flying in directly to the tour company in a range of different foreign countries, and we don't have to worry about currency conversion at the last minute).
Currency Converter:
https://www.oanda.com/currency/converter/
Step 4: You'll be given access to a special private/hidden forum to talk to the other FGMers going on the trip.
Step 5: Engage a local travel agent or organise your own travel (or with other FGM members) for before and after the tour. You need to get yourself to Normandy and home after the tour.
Step 6: Book time off work. (If applicable - if not feel free to rub it in).
Step 7: Stay on the good side of the Mrs / Minister for Finance / Our Better Halves. (If applicable
)
Merry Christmas FGM. To a brilliant 2018 and hopefully we can tick this club goal off the list.
Last edited: