FGM Major
REGISTERED USER
Messages

5,950
Likes

1,802
Location
Turn Rate

3-5 pw
Games

2-4 games.
Email

nathangun@gmail.com
Allied
@kohlenklau
@General Specific
@poesel71
@Berto
@PhilM
@Hedgehog
@Concord
@Panzer_Kraut
Axis
@Richtig
@eniced73
@Mad Mike
@robslion
@DasTiger
@MrLongleg
@Mad Mike
@Mauser GDog
@Massimo

Gentlemen we begin turn 3, December the 18th.
In the last turn the Allies destroyed the 5FD, the stragglers making their way to the HEYDTE Division bolstering its ranks.
The weather this turn will be wet, and the dice rolls for air support has given both teams 2 Air allocation points. @Richtig @kohlenklau I'll will need what roll you want your team air assets to do asap.
German reinforcements arrive in the AO, while the LEHR, HEYDTE & the 2AD are at risk of been unsupplied, the German side must open a line of supply at the end of their phase of this turn.

From the rules:
UNSUPPLIED UNITS:


At the end of the side's portion of a turn, unsupplied markers are placed on top all ground units that are considered to be 'unsupplied'.
A unit is considered unsupplied if a path of hexes, no matter how lengthy or roundabout , cannot be traced from the unit to a German (gray)/Allied (black) game-board edge.
This hex path cannot be traced through an Allied unit or empty Allied ZOC hex(it may be traced through an Allied ZOC containing a German unit).
An unsupplied unit may not move or attack, but can defend normally.
Regardless of other criteria, any ground unit located in the same hex as a supply depot marker is automatically considered supplied.
Although a units ZOC is still present, it no longer cost enemy units extra movement point to enter or exit these hexes.
Allied units may have the unsupplied marker removed if the airdrop mission is used.
NOTE: UNITS THAT ARE UNSUPPLIED WON'T BE TAKEN OF THE MAP, THEY JUST CAN'T MOVE.
Axis movement and attack orders must be submitted by Saturday the 10th of October, so I can build the battles on the Sunday, my day off work.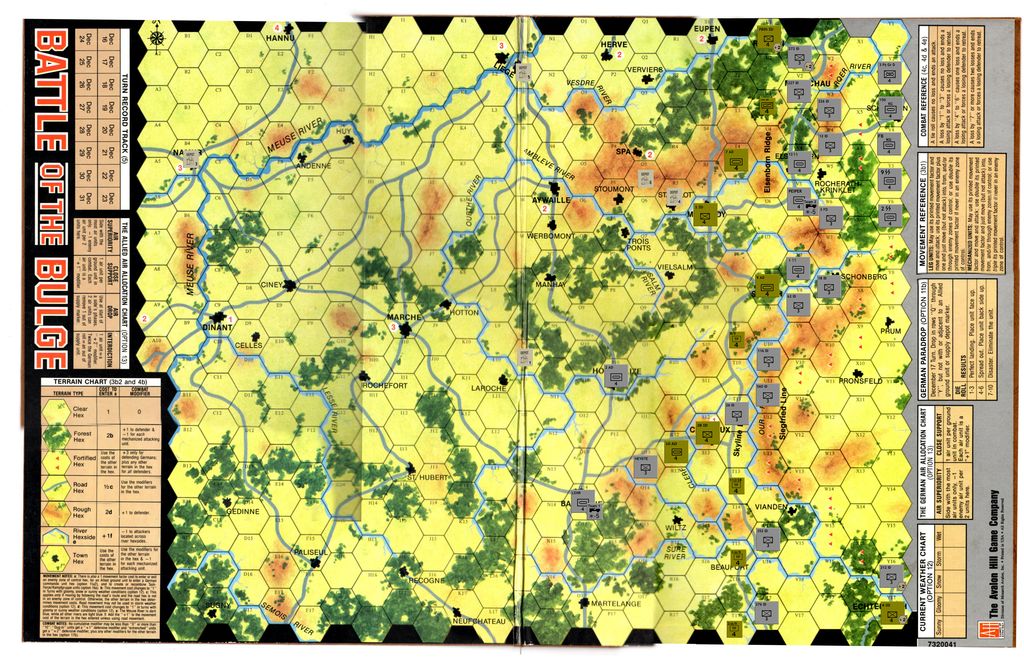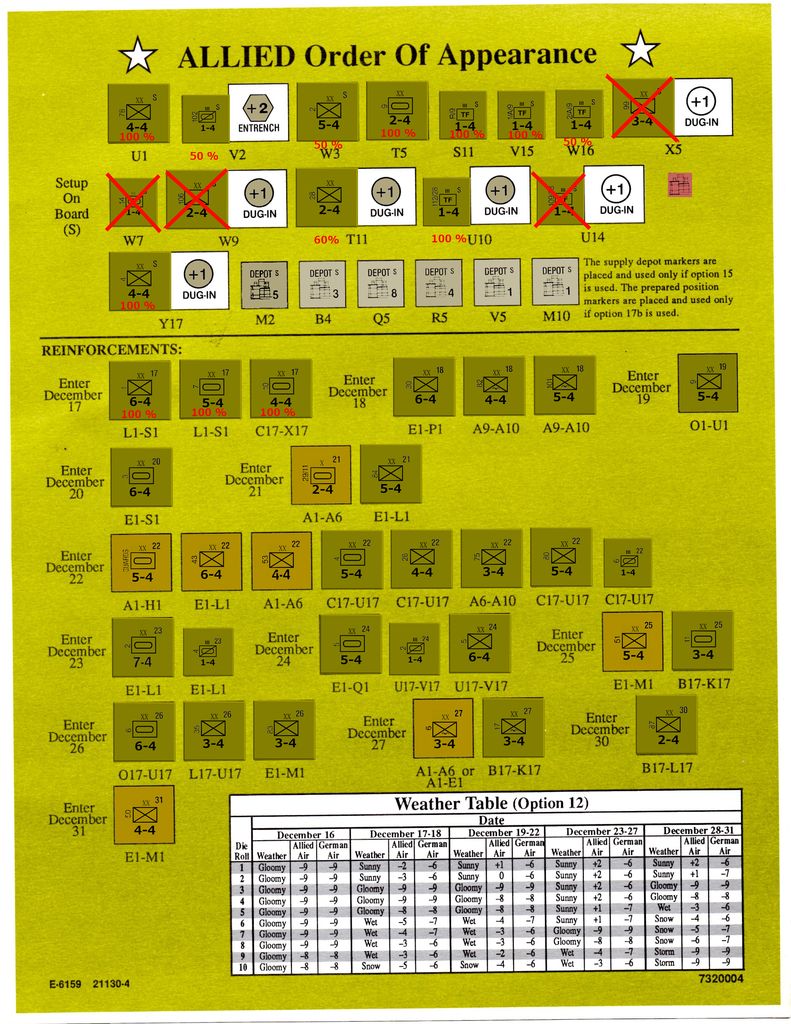 ​
Last edited: