FGM Colonel
REGISTERED USER
Messages

6,126
Likes

1,946
Location
Turn Rate

3-5 pw
Games

2-4 games.
Email

nathangun@gmail.com
Turn 4
Allied moves and attacks

December 19th​
Allied
@kohlenklau
@poesel71
@Berto
@PhilM
@Hedgehog
@Concord
@Panzer_Kraut
@General Specific
Axis
@Richtig
@eniced73
@Mad Mike
@robslion
@DasTiger
@MrLongleg
@Mad Mike
@Mauser GDog
@Massimo
@Zinzan
@Shorker
@Herboski
ANOTHER IMPORTANT ANNOUNCEMENT!
Some minor tweaks in the rules.
(1) When Panzer/Armoured Divisions suffer total tank losses, each division will have at least two Shermans/Pz IV's.
(2) From turn 5, kick ass artillery will be available for battles 2 battles per turn for each side, the caliber of which will be decided, make requests in your respected HQ's.
(3) From turn 5, 3 reinforcement points will be available per turn for each side to spend at the end of each turn.
Each point will add up to 40% 'Head count' per Division and 2 points will add 2
Sherman's / Pz IV's to each armoured division (that's 2 added upon the minimum allocation to the 2 in point (1) .
Units can only be reinforced if they meet the following conditions:
If the unit hasn't moved for that turn.
If the unit hasn't fought a battle that turn.
If the unit is in supply.
If the unit isn't within the ZOC of an enemy unit.
​
The Allied 9th Infantry Division arrive as reinforcements and are deployed on Hex S1.
The weather is
wet
and the dice rolls have decided that there will be no air support this turn.
The Allies have the most VP's, 10 pts - 4 pts.
The ZOC's (Zone of Control) of the German 3rd FD and the 18 Inf Div have effectively cut the Allied 9th Arm Div from supply.
The ZOC's of the German 352th &276th Inf Div have effectively cut off the Aliied 1/A/9 TF
From the rules:
SUPPLY:
UNSUPPLIED UNITS:

At the end of the side's portion of a turn, unsupplied markers are placed on top all ground units that are considered to be 'unsupplied'.
A unit is considered unsupplied if a path of hexes, no matter how lengthy or roundabout , cannot be traced from the unit to a German (gray)/Allied (black) game-board edge.
This hex path cannot be traced through an enemy ZOC.
An unsupplied unit may not move or attack, but can defend normally.
Regardless of other criteria, any ground unit located in the same hex as a supply depot marker is automatically considered supplied.
Although a units ZOC is still present, it no longer cost enemy units extra movement point to enter or exit these hexes.
Allied units may have the unsupplied marker removed if the airdrop mission is used.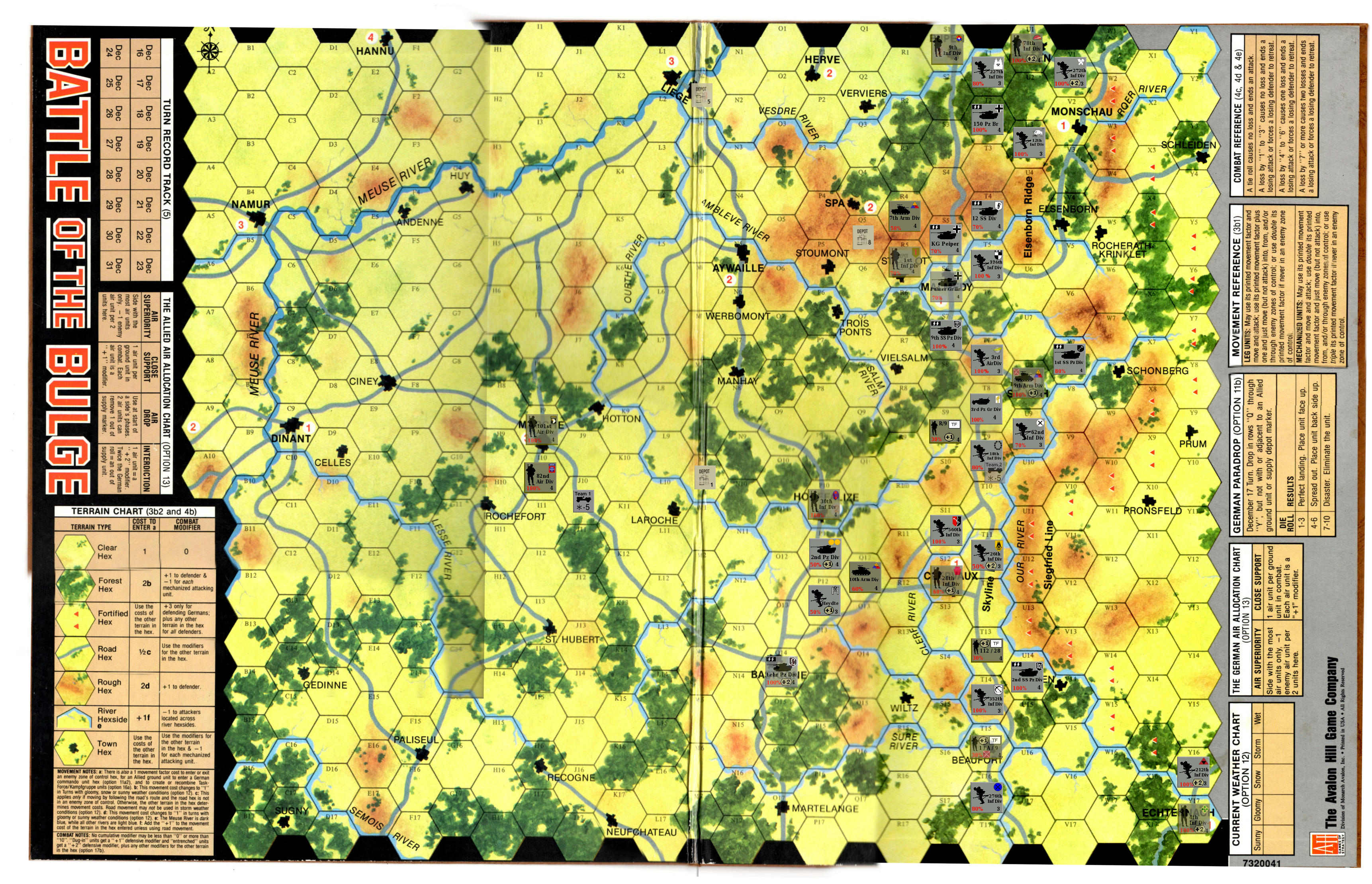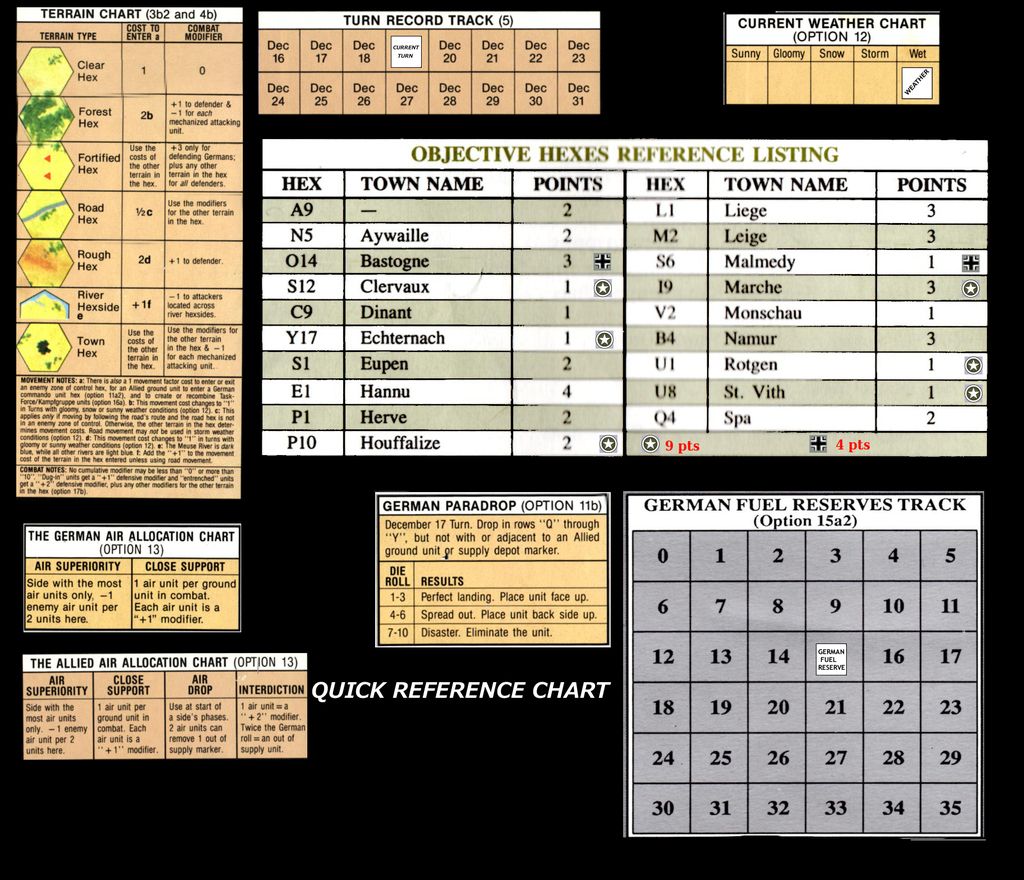 Last edited: