FGM Major
REGISTERED USER
Messages

5,961
Likes

1,806
Location
Turn Rate

3-5 pw
Games

2-4 games.
Email

nathangun@gmail.com
Allied
@Concord
@Berto
@General Specific
@poesel71
@Berto
@PhilM
@Hedgehog
@Panzer_Kraut
Axis
@Richtig
@eniced73
@Mad Mike
@DasTiger
@Shorker
@Zinzan
@MeatGrinder
@Johnsy
@Mauser GDog
@Massimo
@Herboski
@Toblakai
@robslion
@MrLongleg
@Gnarly
@MeatEtr
As the Allies have only moved and didn't launch any attacks we now move on to the reinforcement phase.
Gentlemen, it is time to purchase reinforcements for your battered units.
Reinforcements
At the end of each turn each team can spend points on reinforcing their units.
(1)
When Panzer/Armoured Divisions suffer total tank losses, each division will have at least two Shermans/Pz IV's.
(2)
3 reinforcement points will be available per turn for each side to spend at the end of each turn.
Each point will add up to 40% 'Headcount' per Division and 2 points will add 2 Sherman's / Pz IV's to each armoured division (that's 2 added upon the minimum allocation to the 2 in point (1) .
Units can only be reinforced if they meet the following conditions:
If the unit hasn't moved for that turn.
If the unit hasn't fought a battle that turn.
If the unit is in supply.
ZOC zones don't interfere (regardless of the rules I wrote, thought it was a bit harsh).
I've attached an OOB CMFB file in each HQ, save it in scenarios folder and open it in the editor.
​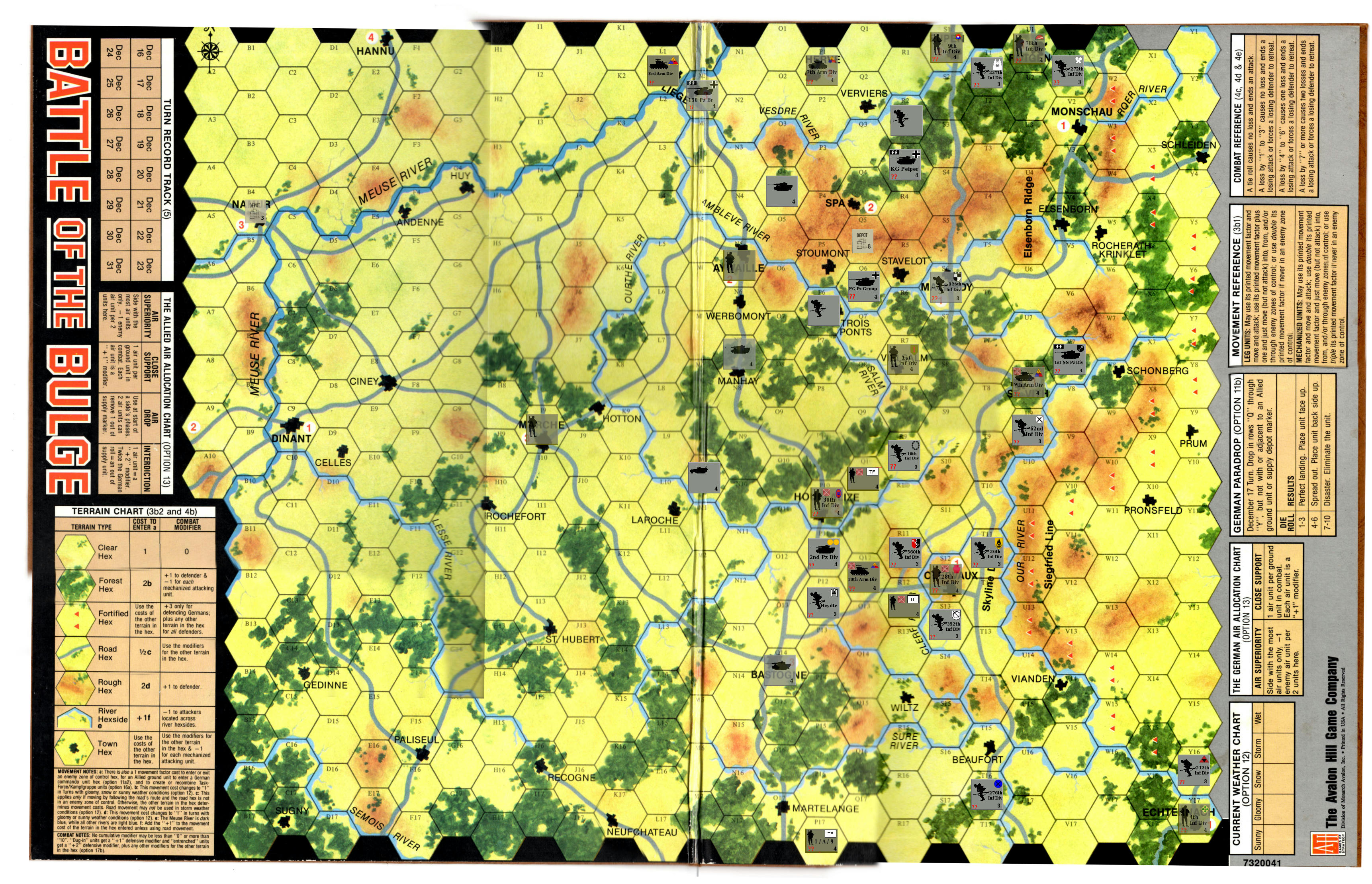 ​