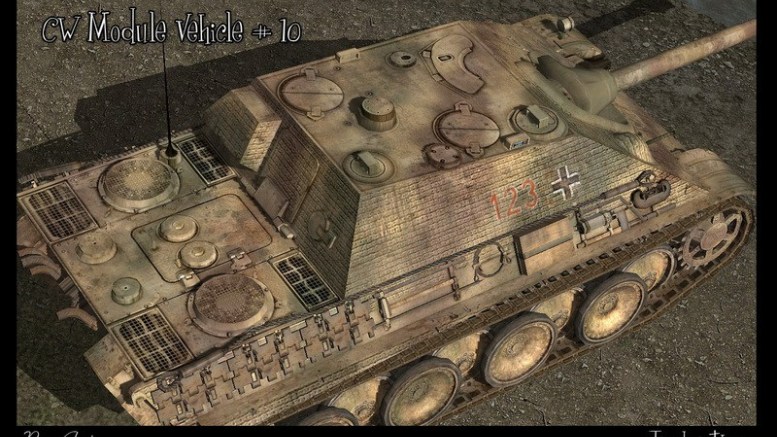 The Jagdpanther combined the very powerful 8.8 cm PaK 43/3 cannon with the excellent armor and suspension of the Panther chassis.
Photoreal samples of mud and dust, and Hi-res Photoshop brushes were used to mod this vehicle.
4 Decal Options. There are significant difficulties when modding zimmerit covered vehicles, (at least for me), so I hope you like what I tried to achieve.
https://drive.google.com/open?id=1NWR4YcXOWyIaSxyEXOjeXvjIOU4j9QVc