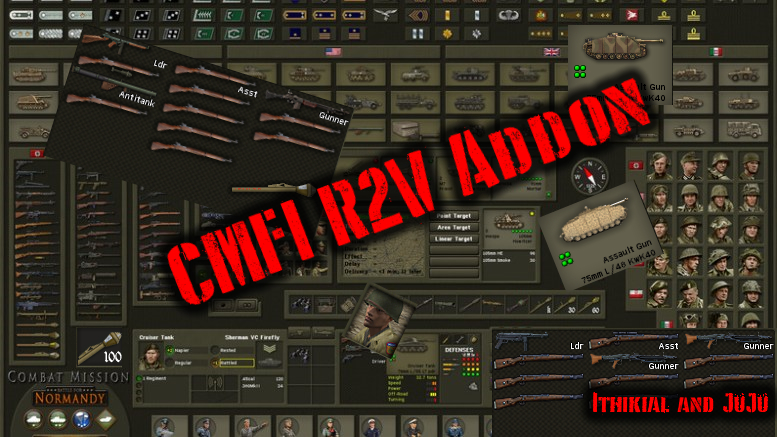 This mod is an addon to the existing JuJu TweakedUI Mod for CMFI and CMBN. It contains all files to update the existing mod content introduced in CM:FI Rome to Victory module – including optional extras.
REQUIREMENTS:
You need to have the following mods installed before using this mod:
– "Juju's TweakedUI for CMBN v5"
– "Juju's TweakedUI for CMFI v5"
You can download the main mod from here: https://www.thefewgoodmen.com/cm-mod-warehouse/combat-mission-battle-for-normandy/cmbn-other/cmbn-jujus-tweaked-ui-v5/
Download includes all texture files needed and a Read Me about how to install. Any queries please contact Ithikial_AU on the Battlefront forums.
Many thanks
Ithikial and JuJu
https://drive.google.com/open?id=1Uu8uH-ZCgEeISZBbt-aH0C1aQm-VzmnT