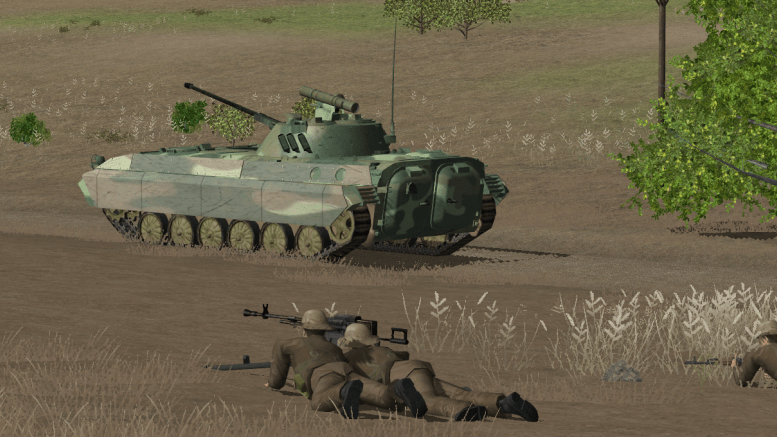 This evening Oleksandr the most active mod creator at present for Combat Mission has released his BMP-2 pack for CM Afghanistan.  It is a game I have and I know a few of you guys out there have it too although it does appear to be the black sheep of the CM family.  I play it for a nice change in pace and it lies nicely between WW2 and the modern era.
This mod is really nice and in all honesty the stock graphics for CM:A were not up to much and there is still so much that could be polished up around the game but due to its small fan base I don't think we will ever see this.
However if you do still play and are looking for a shiny new mod nip over to CMMODS and grab this latest release.
Regards
Bootie