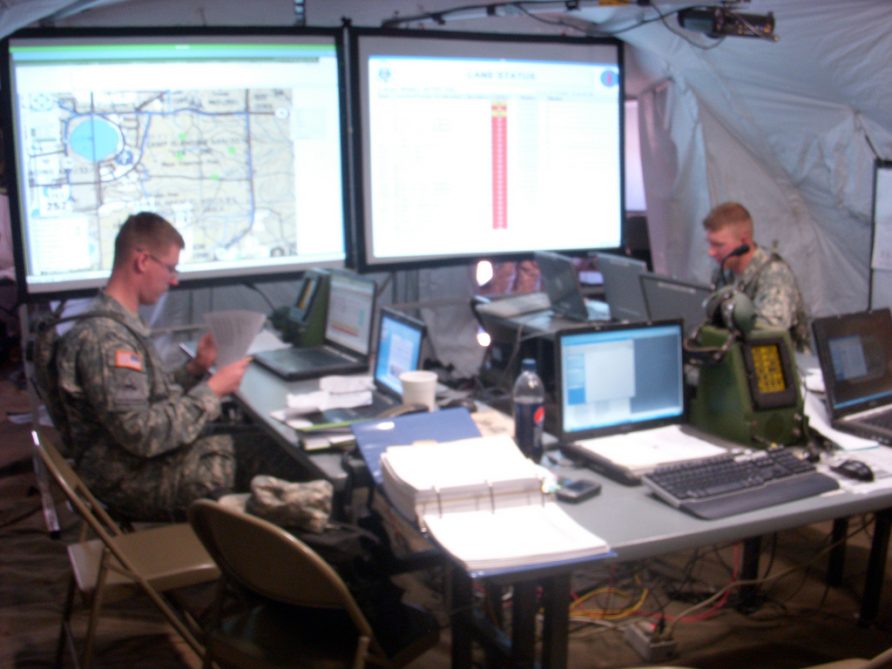 This is a fictional scenario that may take awhile to load depending on your computer.  This scenario makes use of supply dumps so must be played on Elite or Iron.
On August 31st, 2017 at 1300 hrs the player takes charge of a Tactical Operations Center (TOC) located in a Forward Operating Base (FOB) for a four-hour shift.  The FOB is located in Ukraine in the vicinity of the forward edge of the conventional battlefield.  After months of conventional warfare the Russian Federation and NATO have fought to a temporary standstill.  A cease fire is in effect and negotiations are underway.  The conventional fighting has been replaced by guerrilla warfare as the Ukrainian government and Separatists attempt to improve their negotiating positions.  Apache Troop (Stryker) / 1st Squadron / 2nd Cavalry Regiment is conducting low intensity operations from the Forward Operating Base.
For more information and to download the scenario and associated files please follow the link below.