FGM Major General
FGM MEMBER
Joined

Nov 5, 2009
Messages

9,802
Location
Frankly, I don't know what the difference in game play really is between this and their other title "Lock & Load Tactical Digital." One is squad level and this one is platoon level. Does that require two different games? Hmm.
Perhaps the DLC' content, but the game play seems very close. One difference that appeals to me is the LLTC rule book looks to be 200+ pages and this is only 81, with lots of pictures and a big font. Keep in mind the manual is for the board game, but the port is so close to the board game it's good enough.
The You Tube shows it looks pretty easy to play since the AI remembers all the rules if you are too lazy to bother memorizing details.
While still in "Early Access" it seems perfectly playable and the dev seems to be constantly updating, so it is unlikely the game will become "vapor ware" before it is released formally.
There have been some complaints about the AI, but I've seen the dev post and he's all over that so likely it's improved soon.
Like any good drug dealer the base game is only $4.24. The DLC's run about twice that.
The base game is really just a cheap intro for the player to decide if they like it enough to invest further time and money. I like their thinking!
It has two playable scenarios. There are two DLC's available for $7 & $8. They have a total of 19 scenarios.
I found a short reference to the game being playable on line, but nothing more. Also, no info about any plans for campaigns. There is no random scenario generator.
I know the game is being discussed on Steam, but I just couldn't find it. If you find something, please post a link here.
Anyway, here's the Steam game link and a You Tube scenario play through.
Anyone wanna play a little AH Panzer Leader? This is really close.
Off to include this in my purchase cart. The $4.24 earns me my $5 discount. Cool.
-----
-----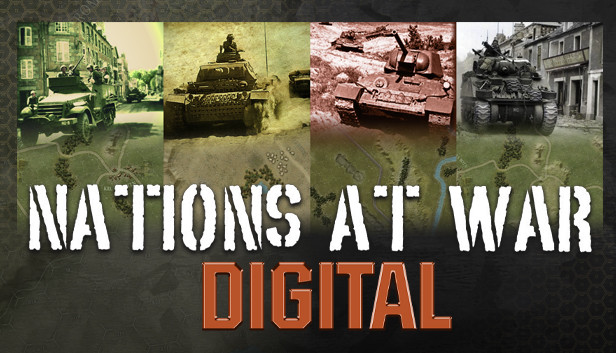 Nations At War series is a dynamic platoon-level combat computer game based on the award-winning board games of the same series name. Nations At War series centered on armor, artillery and infantry combat during World War 2.
store.steampowered.com