In July 1941, the ordnance department initiated the development of a new fast tank destroyer to replace the M6 37 mm gun motor carriage, which was essentially a ¾-ton truck with a 37 mm gun installed in the rear bed.[2] The requirement was for a 6×4 wheeled vehicle armed with a 37 mm gun, a coaxial machine gun mounted in a turret, and a machine gun in the front hull.[2] Its glacis armor was supposed to withstand fire from a .50 in (12.7 mm) machine gun and side armor from a .30 in (7.62 mm) machine gun. Prototypes were submitted by Studebaker (designated T21), Ford (T22) and Chrysler (T23), all of them quite similar in design and appearance.
I WANT ONE... LOOKIN GOOD ON THE STREETS OF KENTUCKY...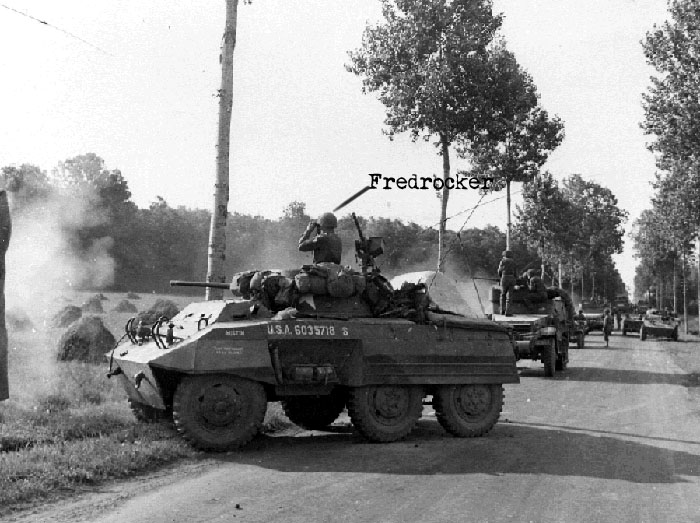 In April 1942, the T22 was selected, despite complaints about deficiencies, due to the need for vehicles. By then, it was clear that the 37 mm gun would not be effective against the front armor of German tanks; so, the new armored car, now designated the M8, took on a reconnaissance role instead.[2] Contract issues and minor design improvements delayed serial production until March 1943. Production ended in June 1945.[2] A total of 8,523 units were built,[1] excluding the M20 armored utility car (see variants). The M8 was manufactured at the Ford Motor Company plant in Saint Paul, Minnesota.
In May 1942, having viewed the prototype, the British Tank Mission turned down the offer to acquire the M8 through Lend-Lease.[2] It was named "Greyhound" in keeping with other U.S. armored cars already ordered by the British, such as the (cancelled) T18 Boarhound, the T17 Deerhound, the T17E1 Staghound and the (also cancelled) M38 Wolfhound.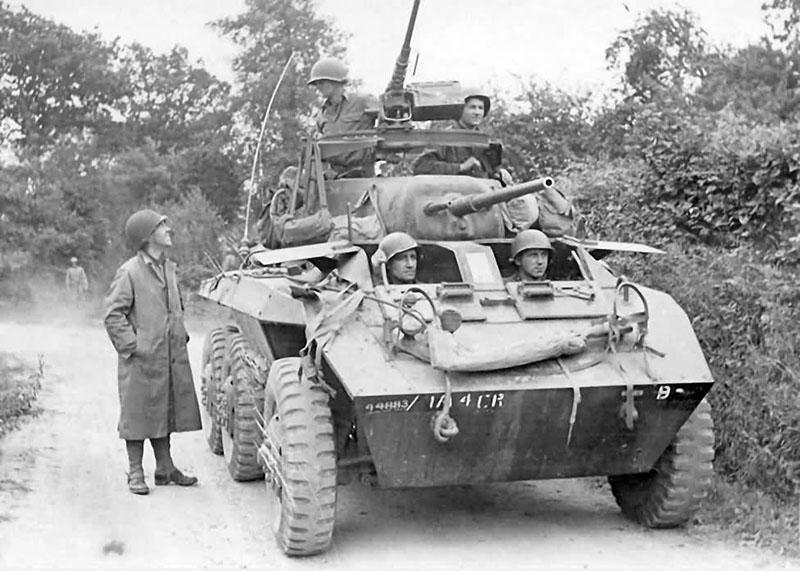 Last edited by a moderator: