FGM Lieutenant General
FGM MEMBER
Joined

Nov 5, 2009
Messages

10,364
Reaction score

5,866
Location
Turn Rate

6+ pw
Games

2-4 games.
Email

ricoschacherl@gmail.com
Actually had a morning off to play around with maps and ideas... been toying with idea for a reasonably simple, fun, fictional Black Sea multi-player campaign in my head during these last few weeks of hectic work/life stuff.
Made a map this morning ... cobbled together with elements from HexDraw, Photoshop, graphic elements borrowd from Unity of Command and PanzerCorps games...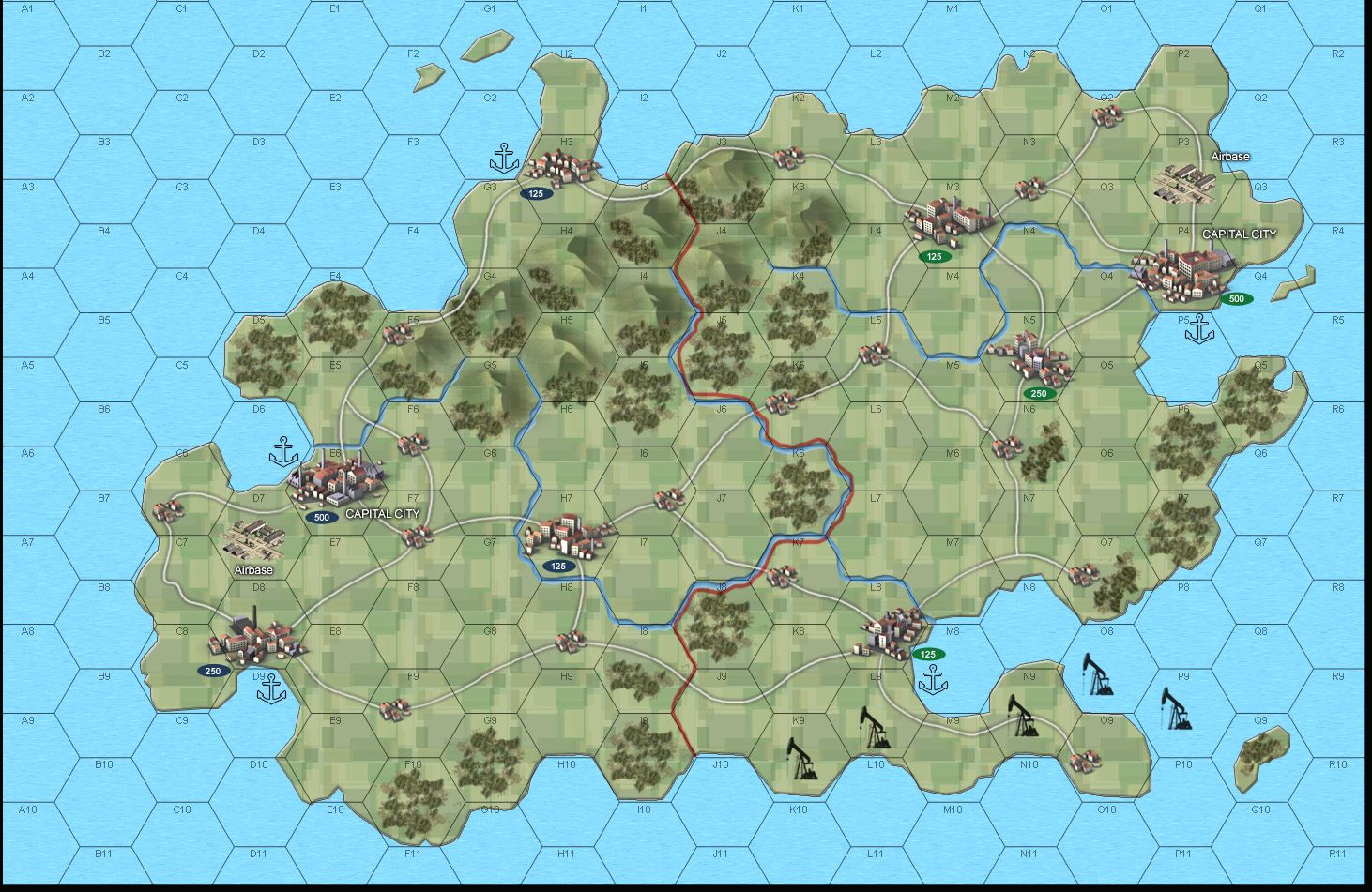 A fictional island in the Baltic or Black Sea shared by two former Soviet republics... now discovery of oil/gas deposits along and on the southern coast have brought tensions to boiling point and armed conflict ensues.
Both sides are equipped with Russian kit (fighting would use Ukrainian and Russian units for the two armies ... US kit just modelled a little too dominant in BS to make this deasible)
Units based on the Tank or Motorised Rifle Battalion Task Groups in the BS OOB's... counters represent the HQ, 3x combat companies, the attached artillery group and smaller counters for the various support platoons: AT, MANPADS (had held AA missiles), mortars, recon platoons, engineers, grenade launcher platoons.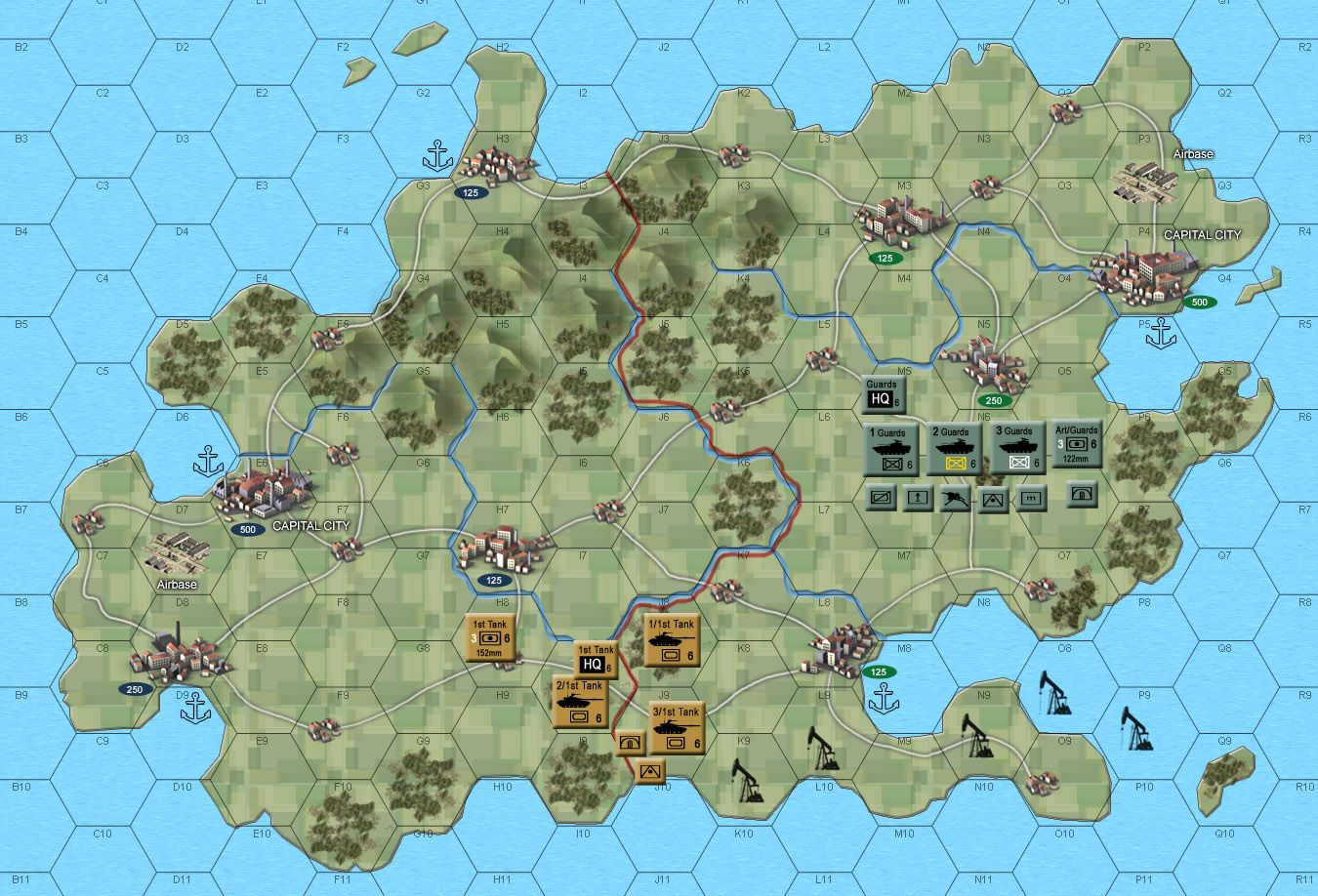 Each company-size unit has THREE strength levels.
Casualties would be tracked following way -- after each battle, a unit is assessed and if at full strength it has been determined to have lost more than 34% of men and vehicles, it will lose ONE strength point.
If it has lost 67% of men and vehicles, it will lose TWO strength points and be at 1/3rd strength.
If it starts a battle with 2 strength points and loses 51%+ of its OOB, it's lose a strength point.
Units of 1 strength point and support platoons that lose 51%+ of their OOB, will be eliminated.
There will be abstracted die-roll results to determine effects of counter-battery fire on off-map artillery units.
On the map above you can see the "Guards" Mech Inf Btn counters on the right -- the NATO symbol oneach of the 1,2,3 company counters indicate strength levels:
Black = full
Yellow= 2/3rd
White= 1/3rd
Helicopter gunship and air support also still needs to be modelled.
Each side will then have production points (numbers at cities) to use for refitting units ot training up new units.
More as the idea develops ...
PS: ...and there might be a good back story why it's called the "Borscht Wars"... inspired by the old CMBB "Onion Wars" campaign I guess.