The MXY-7 Navy Suicide Attacker
Ohka
was a manned flying bomb that was usually carried underneath a Mitsubishi G4M2e "Betty" Model 24J bomber to within range of its target. On release, the pilot would first glide towards the target and when close enough he would fire the
Ohka
's three solid-fuel rockets, one at a time or in unison, and fly the missile towards the ship that he intended to destroy.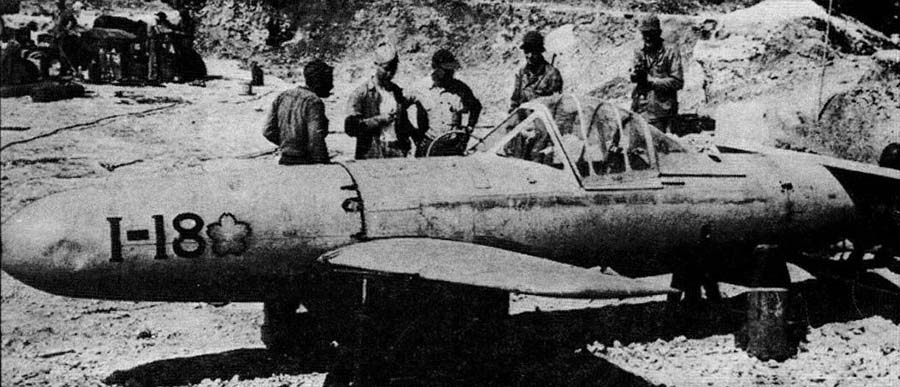 The design was conceived by Ensign Mitsuo Ohta of the 405th Kōkūtai,[5] aided by students of the Aeronautical Research Institute at the University of Tokyo. Ohta submitted his plans to the Yokosuka research facility. The Imperial Japanese Navy decided the idea had merit and Yokosuka engineers of the Yokosuka Naval Air Technical Arsenal (Dai-Ichi Kaigun Koku Gijitsusho, or in short
Kugisho
[6]) created formal blueprints for what was to be the MXY7. The only variant which saw service was the Model 11, and it was powered by three Type 4 Mark 1 Model 20 rockets. 155
Ohka
Model 11s were built at Yokosuka, and another 600 were built at the Kasumigaura Naval Air Arsenal.
The final approach was difficult for a defender to stop because the aircraft gained high speed (650 km/h (400 mph) in level flight and 930 km/h (580 mph) or even 1,000 km/h (620 mph) in a dive). Later versions were designed to be launched from coastal air bases and caves, and even from submarines equipped with aircraft catapults, although none were actually used in this way. It appears that the operational record of
Ohka
s includes three ships sunk or damaged beyond repair and three other ships with significant damage. Seven U.S. ships were damaged or sunk by
Ohka
s throughout the war. The USS
Mannert L. Abele
was the first Allied ship to be sunk by
Ohka
aircraft, nearOkinawa on 12 April 1945.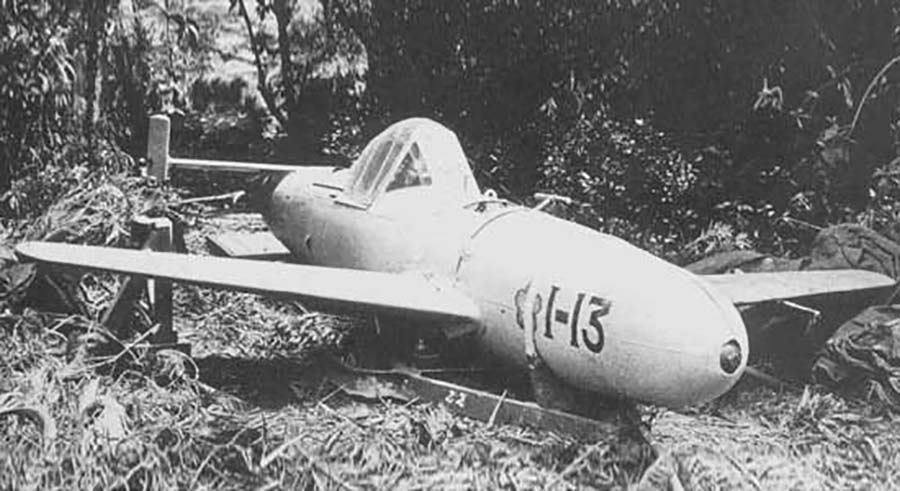 The
Ohka
pilots, members of the
Jinrai Butai
(Thunder Gods Corps), are honored in Japan at
Ohka
Park in Kashima City, the
Ohka
Monument in Kanoya City, the Kamakura
Ohka
Monument at Kenchō-ji Kamakura, and the Yasukuni Shrine in Tokyo.