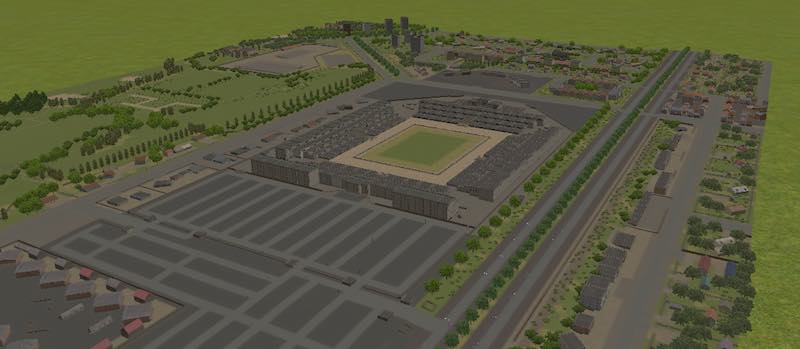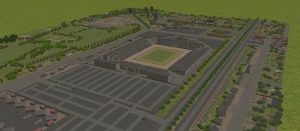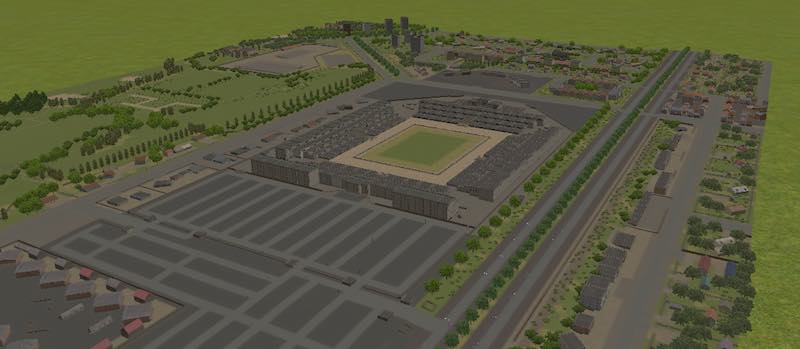 Suburban – Stadium Map [1600×1200] NO AI
This is an attempt to create a modern urban (or suburban) environment. The central feature is a stadium, but there are also apartment blocks, shopping centres and suburban housing, plus suburban open spaces: parkland, car parks and so on.
I've tried to add as many flavour objects as seemed practical, particularly streetlights, to give a modern urban feel. Where it made sense to do so, large structures have had most of their internal walls removed to create large internal spaces.
No AI – I'm still getting my head around that…
Feel free to download, edit and use any or all of it, with or without attribution – I'd be happy to think it was useful.