Happy New Year Major Bake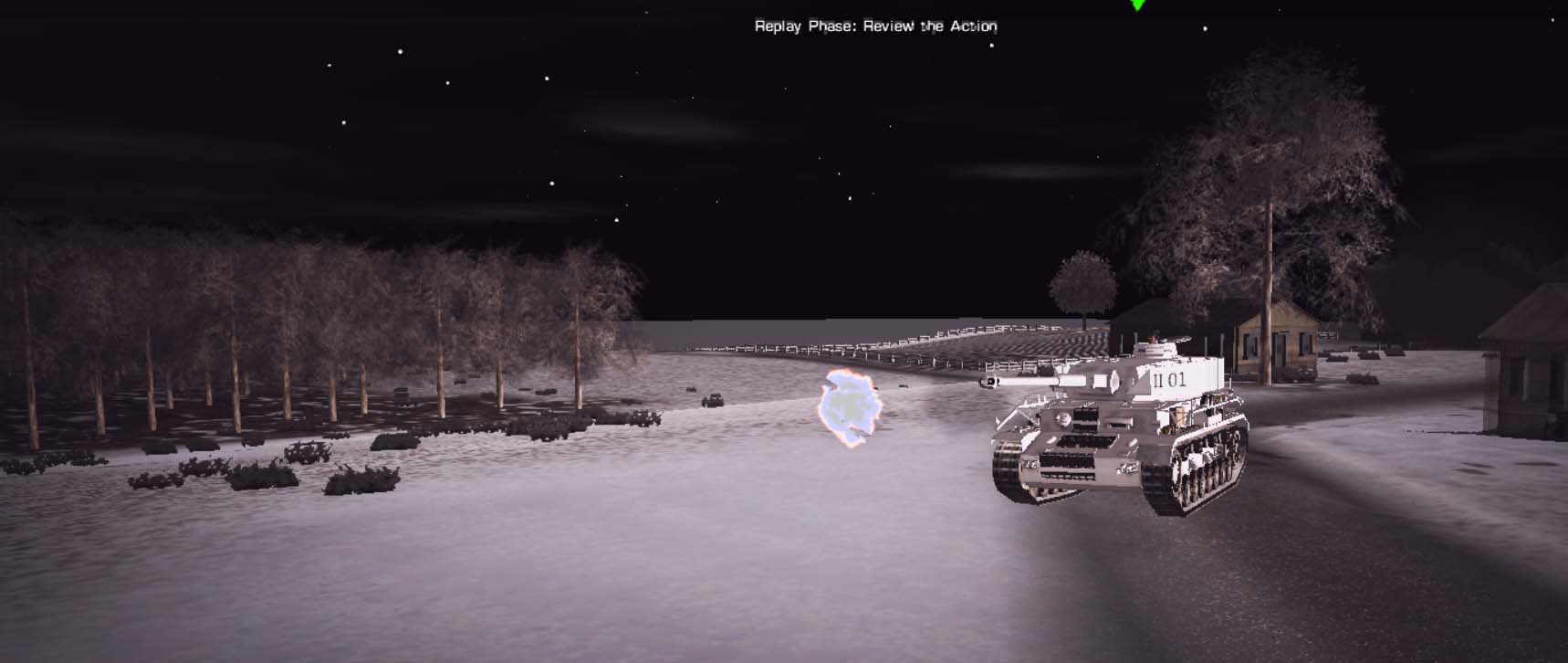 Special Note: CMRT Winter Mod by kohlenklau and BarbaricCo
This battle was design for the CMRT Winter Mod.
Northwest of Morozovsk Midnight 1 January, 1943
You will fighting a night battle on the steppe north of the critical airfield at Tatsinskaya. Operation Winter Storm is over. Germans in the Stalingrad kessel are on their own except for the meager supplies the airfield might provide. Try to coordinate your forces around a farming village guarded by a fordable stream. Schnapps or vodka, what will flow on New Year's Day?
| | |
| --- | --- |
| WHAT VERSION OF COMBAT MISSION IS THE FILE FOR? | CM : RED THUNDER |
| WHAT IS THE SCENARIO / MAP TITLE? | Happy New Year Major Bake |
| FILE TYPE? | SCENARIO PLAYABLE AS H2H AND VS AI |
| DOES THE SCENARIO / MAP REQUIRE BATTLEFRONT DLC OR MODS? | YES [PLEASE ADVISE WHAT IS REQUIRED IN DESCRIPTION FIELD] |
| WHAT SIZE IS THE BATTLE? | SMALL |
| WHAT ARE THE MAP DIMESIONS? | 624 X 624 meters |
| WHAT TYPE OF BATTLE IS THIS? | PROBE |
| WHAT IS THE LENGTH OF THE SCENARIO? | LESS THAN 30 MINUTES |
| WHERE IS THE SCENARIO / MAP BASED? | SOVIET UNION [RED THUNDER] |
| WHEN IS THE SCENARIO BASED? | JULY 1943 |
| WHAT TIME OF DAY IS THE SCENARIO BASED? | NIGHT |
| WHAT IS THE WEATHER IN THE SCENARIO? | CLEAR |
| NATIONALITY OF SIDE ONE | German (AI available) |
| NATIONALITY OF SIDE TWO | Soviet (AI available) |
| THIS SCENARIO IS BEST PLAYED AS… | H2H, SIDE ONE VS AI, SIDE TWO VS AI |
| SUBMITTED BY? | Kevin Kinscherf |