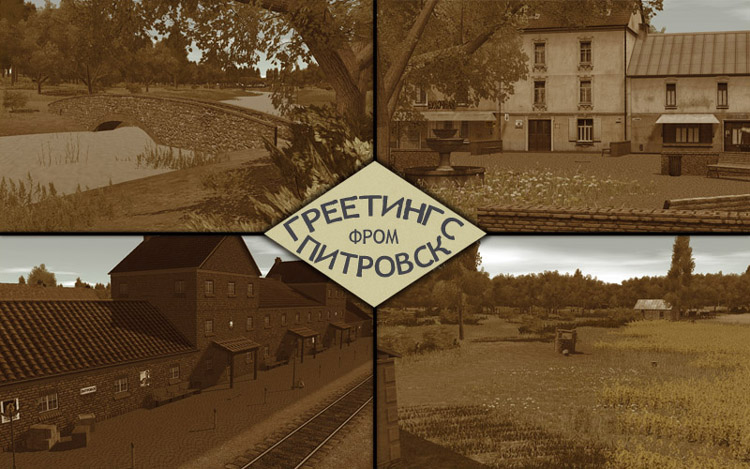 The final phase of the Bolshevist's summer offensive has lightly crashed upon the eastern edge of Poland. The enemy supply lines are greatly overextended and the moment for our powerful counter-strike has arrived. As a precursor for the assault, you must seize the currently intact railyard at Pitrovsk in western Belarus.
Playable as Axis vs AI only (Axis attack/70 minutes/clear/day/medium/town). Not tested for H2H play.
The many mods in this pack are tagged to this scenario (and thus will not show up in others). Any mod that is NOT scenario-specific is also available separately at CMMODS III.
WHAT VERSION OF COMBAT MISSION IS THE FILE FOR? * CM: Red Thunder
 Juju's 'the railyard at Pitrovsk'
 Soviet Union (Red Thunder)

Juju's 'The Railyard At Pitrovsk'
(107 MiB)
DOWNLOADS - 602