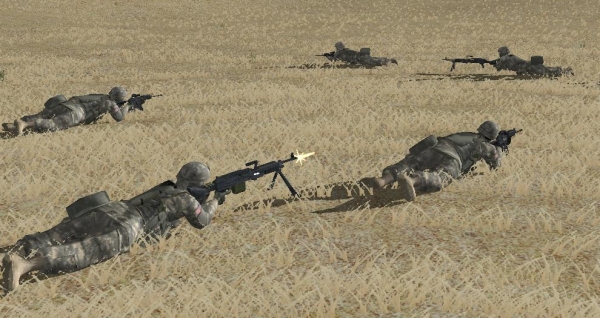 [TRANSFERRED FROM THE REPOSITORY : US MARINE MODULE REQUIRED]
Take command of a joint US-Syrian force for COIN ops against insurgents holed up in the mountains of western Syria. This is a nine-mission, all-infantry campaign, ranging in size from 15 men to a reinforced company. It is highly recommended that you play using Normal Dude's Marines to SOF mod.
NOTE: It is highly advisable, based on tester feedback, to play the very first mission in Real Time. Thanks to the latest patch (required to play this campaign anyway!), WEGO players can switch back to WEGO as soon as the first mission is over.

Operation Hangman
(7.0 MiB)
DOWNLOADS - 297