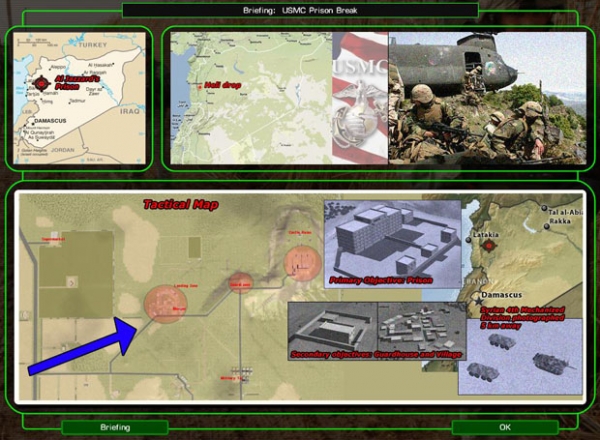 [TRANSFERRED FROM THE REPOSITORY : US MARINE MODULE REQUIRED]
You have been airdropped last night by Chinook helicopters behind the enemy lines. Artillery is too far away for support, but you have air assets available from Marine Air Support Squadron. You're on charge of the special Marine detachment Able Rifle Company, scout platoon and Delta Force Team.
Your primary mission is to secure Al Jazzard's prison complex on the high hill, locate and free important political prisoners inside. Secondary mission is to secure nearby village, mosque and (lower) guardhouse on the hill. Check your tactical map for aerial recon photos of targets.

Prison Break
(1.5 MiB)
DOWNLOADS - 127