CMBN Hauts Vents & Pont Hebert 4km x 4km Master Map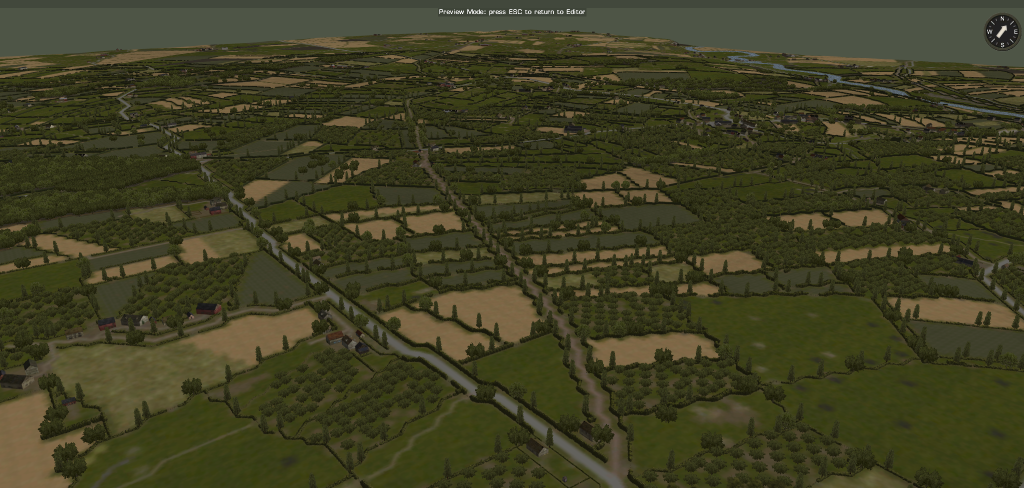 Map only. No victory locations or set-up zones. Use as you wish.
This map covers the area from Cavigny in the NE to la Fautelaye in the SW with Les Hauts Vents and Pont Hebert between. It can be cut into smaller maps in CMBN's Scenario Editor to create at least 7 more scenarios covering engagements that occurred over this ground both West and East of the Vire during July of 1944. I have already done so in my scenario 'Gruppe Bohm to Le Rocher'.
The map is highly detailed and as accurate as near contemporary and contemporary aerial photos, 5 meter contour lines and the game engine will permit. Highly detailed with apple orchards and flavour objects.
WARNING! Extremely graphics intensive! Don't bother to download unless you have a high-end gaming rig OR you intend to only load it into the Scenario Editor and cut it up – which can be done on less powerful computers.
REQUIRES Falaise's 22.5 degree roads and my own Les Hauts Vents buildings, both available at 'Green as Jade's' site for the proper look. Falaise's 22.5 degree roads must be installed along side of the base game's unmodded highway tiles.