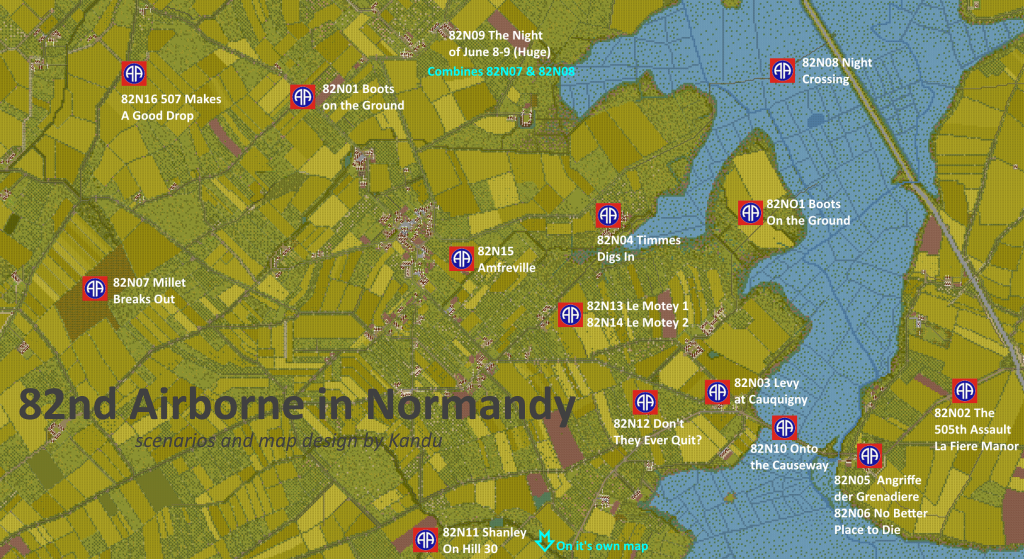 Scenario #15 in Wim Oudshoorn's series "The 82nd Airborne in Normandy"
After the disastrous first attempt by the green 1/357th, 90th Infantry Division to capture Amfreville early on the morning of June 10th, D+4, the 2/357th is tasked with a second attempt. Historically, they too failed to capture the town but the day's long battle had the desired attritional effect on the German defenders. The next day, June 11th, 3/357 fought their way in against minimal resistance.
H2H only. Battalion (and a bit) size battle on both sides. Can the American player improve upon history? Can the German player throw the Americans back – again?