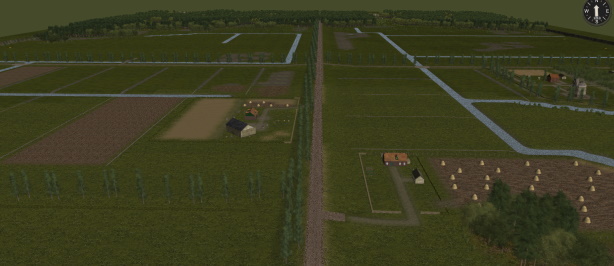 A conversion of an ASL scenario published by Lone Canuck.
Elements of the British Guards Armoured Division are on the road to Eindhoven during operation Market Garden. It is in the ASL style. The map has been designed to look like a miniatures gaming table with containers that provide both players with three choices each of optional units for replayability.
PLEASE NOTE CAREFULLY: Both players' map edges have storage trays containing 'optional' units. You must carefully read the player instructions to know how to select and deploy your optional units and to familiarize yourself with the off-map artillery options, restrictions and for the Brits – how to lay down the creeping barrage if employed. Just like in ASL – read and follow the scenario instructions carefully prior to play. Otherwise everything will be FUBAR.