CW – TWC – A Ridge Too Far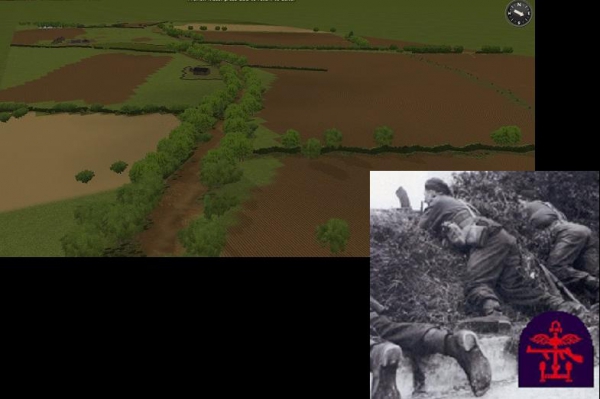 Small, solo infantry action set on D+2, depicting British Commandos engaged in the fighting for the eastern flank of the Allied bridgehead. When aGerman infantry company was spotted approaching the high ground at Amfreville, Lieutenant Alderson's 6 Troop of No. 3 Commando went out to meet it in an aggressive flanking action.
Map size: 1312m x 704m
Game length: 45
British force size: Reinforced Commando Troop
Terrain type: rural
Weather and Environmental conditions: Dry, warm
Designed for play as British vs. AI. H2H may be possible – briefing included for the German side. No AI plans for the British side, so solo play not possible as German.