DeGlopper's Medal of Honor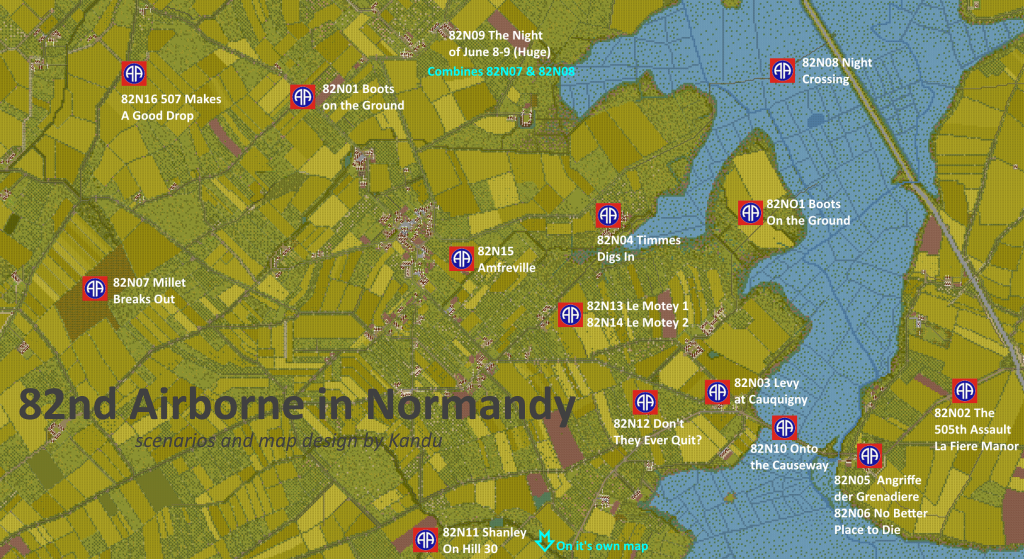 Scenario #10 in Wim Oudshoorn's series "The 82nd Airborne in Normandy".
June 9, 1944, D+3. During the night crossing of the Merderet, Coy. C, 1/325 GIR is at the furthest point of penetration of the German positions, the 'Y' road intersection near La Fautelaye. They find themselves surrounded and to avoid being cut off Pfc. Charles DeGlopper (Medal of Honor) volunteers to hold the Germans off with his BAR while his platoon falls back. He stands in the roadway firing his BAR, receives multiple wounds but continues to fight until he falls mortally wounded.
The battalion falls back but is also swept up by the 200 or so men, half of Col. Millet's force that have broken through from the west. Instead of digging-in at Lt. Col. Timmes' position in the orchard, they flee back across to the east side of the Merdert. A disastrous night.
Single player – you play the Germans. Can you push the 1/325th back on their heels?