Gegenangriff Auf Huegel 382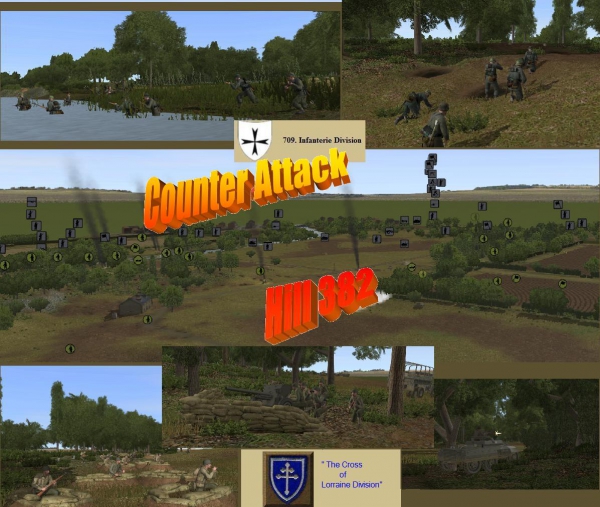 This scenario is a battle of two equal forces. Each side has very similar objectives. The idea behind its creation was to have both sides playable against the AI and Head to Head. I believe I achieved my goal.
The scene begins with an under strength US rifle company attempting to defend its gains from the previous day, Hill 382. The rest of the battalion is tasked with assisting Hill 382 and pushing deeper into enemy territory. The same goes for the German side. However, they want Hill 382 back.
Have fun,
ThePhantom