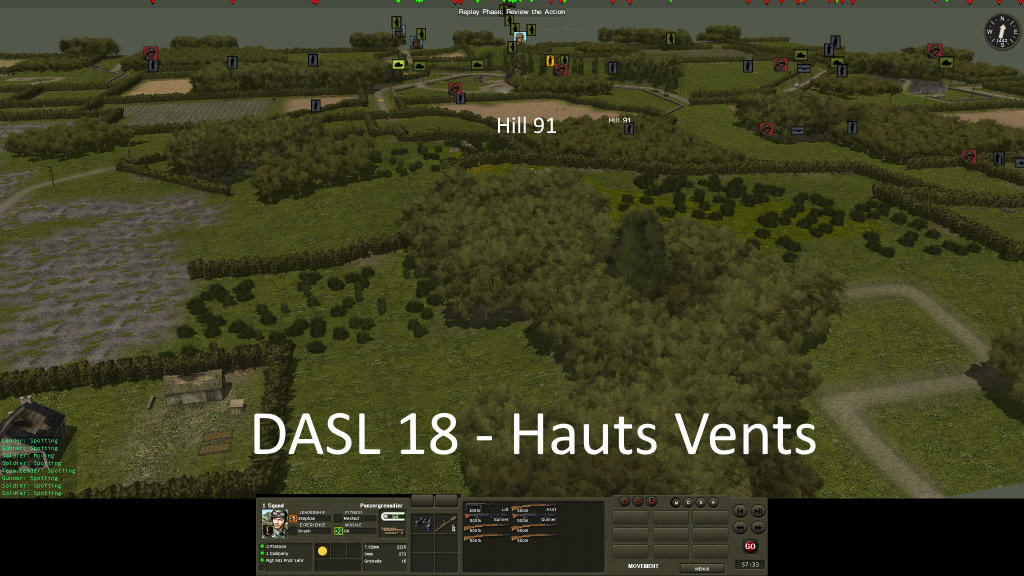 Play H2H only. No A.I. plans for single player games.
A conversion from DASL #18 – Hauts Vents. So ASL style, not the real deal. If you want the real deal then please look at my two earlier posts "Gruppe Bohm to Le Rocher" or the huge map covering Les Hauts Vents & Pont Hebert. Play tested satifactory.
Created in game engine 4.03 with CW, MG, The Great Swan, special vehicles installed. So if it does not load in your game, you may be missing one of the above.