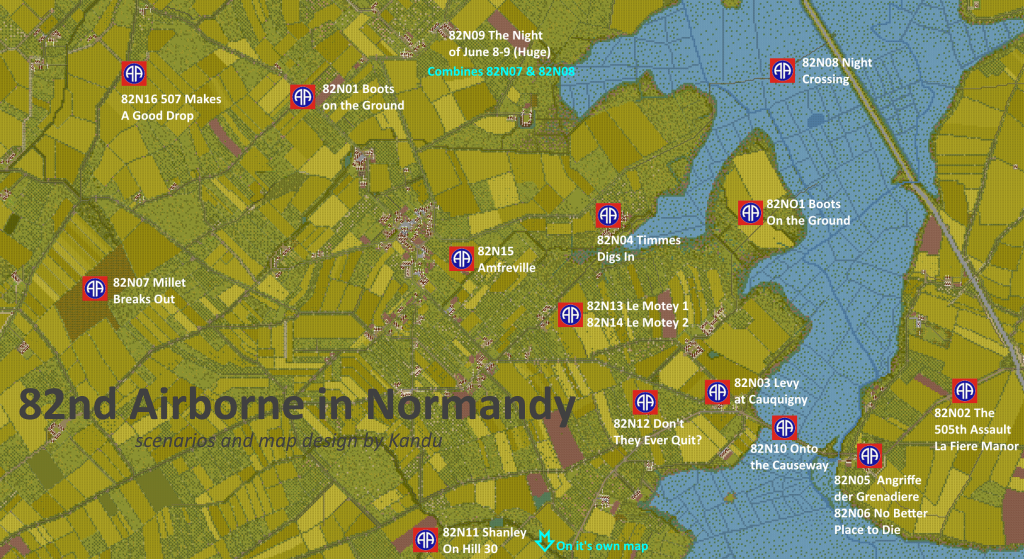 82nd Airborne in Normandy
Scenario #7 of a series covering some of the actions of the 82nd Airborne in Normandy from June 6th through 10th, 1944 and focused mainly on the fighting around the La Fiere causeway and Amfreville. Previously these scenarios were posted under a single title but the system is unable to alert members when new scenarios are added and for that reason they are being reposted individually.
MOD INSTALL REQUIRED: For some of the highways to look correct you must install Falaise's mod, '22.5 degree roads'. I have included a mod-tagged copy below that is compatible with my scenarios.
SPECIAL SCENARIO RULES: Some scenarios have special rules which must be followed for the scenarios to play properly. Please read the player notes carefully.
FEEDBACK WELCOME: Reach me at the FGM as Kandu or at Battlefront Forums as WimO
Col. Millet of the 507th attempts to break through the German lines from the west to join Lt. Col. Timmes in the orchard.