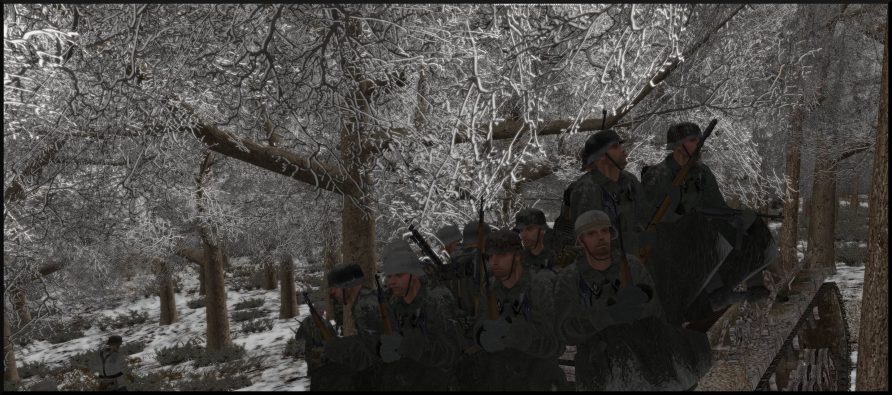 Congratulations to Hardradi who wins the ribbon for the Screenshot of the Month for June with his image of SS troops in the Ardennes region huddled together for warmth on the back of a piece of German armour.  The image was taken within Combat Mission Final Blitzkrieg and was picked out by Bootie, Ithikial and Badger73 as the winner from a host of great images submitted by FGM members.
You can view the rest of the entrants in THIS thread.
If you are interested in submitting an image for consideration the August thread has been created and is available for you to post your images in.  Good luck.