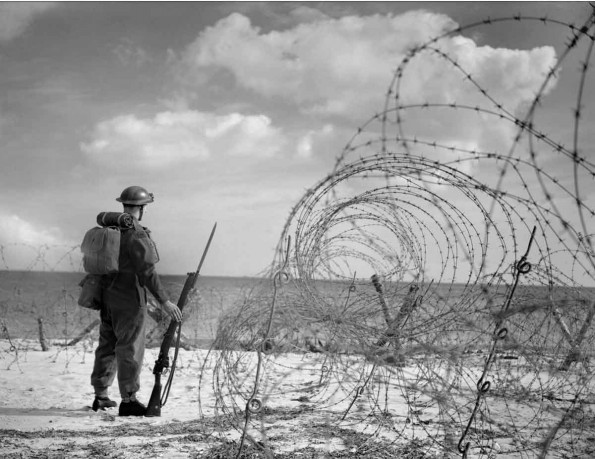 As a follow on from the previous post and as mentioned this post was put up on Patreon initially for the Patrons to have a read through.  There has been some good feedback so far but now I'm opening the doors to the rest of the membership to throw their tuppence worth in.  So have a read and please do jump in… its open to everyone… new members and old alike.
Hello folks, I hope you are all keeping well.  Here in the UK today was the first proper warm day we have had and despite everyone being out I found it an ideal time to get stuck in and do a little rebranding around The Few Good Men and associated sites.  The banner has changed across all the sites I run, Twitter, YouTube, FGM etc.
I believe changing every now and again freshens things up a little and keeps our competitors (?) on their toes.
While working my way through these changes I found myself thinking of what the FGM is and offers… for sure we are a quality Combat Mission-centric Wargaming Club with a satisfying side order of military history thrown in for good measure but what exactly are we?
First and foremost I would say we are a combat mission club, this quickly led me to thinking… is this the end of the story.  Combat Mission?
I then moved on to why I bother running the FGM, what was my mission statement if I was to have one.  That's when it came to me… personally I think my mission statement is to keep wargaming fresh and honour the history behind the games.  It has evolved over the years and the club we have now is not the club I set out to build believe me.  My initial intention was to have 20 guys (not the hundreds we have now) who I could play CM games against.  Over the years it has changed and that led me to my next line of thought… what do I want the FGM to become?
The opportunities really are endless.  Do we branch out and involve other wargames, do we pitch ourselves as a catch all wargaming club, do we push the historical aspect a little further forward and start possibly producing mil/hist articles.  Do we keep our fingers on the pulse of the wargaming genre and grow or do we stay the same or even concentrate what we have got so that we are the nucleus of the niche.  I have my opinions but I would really like to hear the opinions of you guys in relation to a few questions…
1 – What does The FGM mean to you now?
2 – What would you like to see The FGM become?
3 – How would you achieve this?
3 simple questions…. #1 is basically asking why do you like FGM, what brings you back etc.  #2 & #3 are aimed at finding out if you were to improve the FGM what would need to be done to fulfil this?
So now the soapbox is yours….
Thanks for reading.
Shane