The Road to Minsk [CMRT Campaign]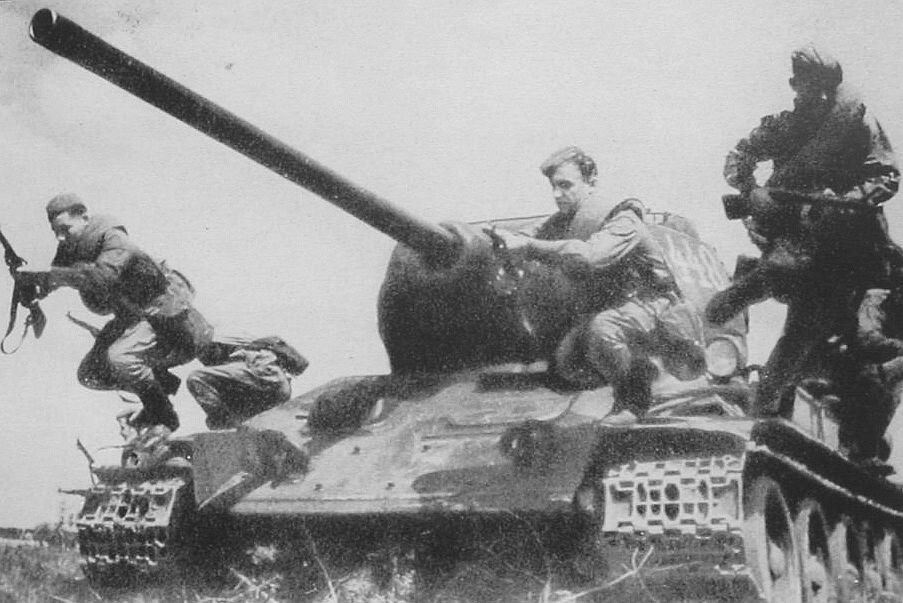 Take command of the Red Armys 25th Guards Tank Brigade, your main core force are two tank battalions equipped with 42 x T-34-85 (M1944 Early), in total you have 5 core units. Support will come from 2nd Guards Tank Corps and 11th Guards Army including: Heavy Self-propelled Guns, Flamethrower-tanks, Rocket-launchers, heavy Artillery and so on. There are 6 missions in the campaign that takes place during the critical days of Operation Bagration from 25 June to 30 June 1944. Your mission is to fight your way towards the White Russian Capital Minsk along the
Smolensk-Minsk Highway. Your main opponent will be one of the best Divisions in the German Army Group Center: The 78th Assault Division (78. Sturm Division).
| | |
| --- | --- |
| WHAT VERSION OF COMBAT MISSION IS THE FILE FOR? | CM : RED THUNDER |
| WHAT IS THE SCENARIO / MAP TITLE? | The Road to Minsk (Campaign) |
| FILE TYPE? | SCENARIO VS AI ONLY |
| DOES THE SCENARIO / MAP REQUIRE BATTLEFRONT DLC OR MODS? | NO |
| WHAT SIZE IS THE BATTLE? | HUGE |
| WHAT ARE THE MAP DIMESIONS? | 2000×2000 |
| WHAT TYPE OF BATTLE IS THIS? | ATTACK |
| WHAT IS THE LENGTH OF THE SCENARIO? | MORE THAN 1 HOUR 29 MINUTES |
| WHERE IS THE SCENARIO / MAP BASED? | SOVIET UNION [RED THUNDER] |
| WHEN IS THE SCENARIO BASED? | JUNE 1944 |
| WHAT TIME OF DAY IS THE SCENARIO BASED? | DAY |
| WHAT IS THE WEATHER IN THE SCENARIO? | CLEAR |
| NATIONALITY OF SIDE ONE | Allied |
| NATIONALITY OF SIDE TWO | Axis |
| THIS SCENARIO IS BEST PLAYED AS… | SIDE ONE VS AI |
| SUBMITTED BY? | Lille Fiskerby |