The objective remains the same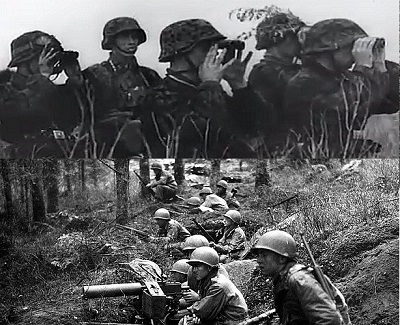 I got the idea to this scenario when I read the book Narva 1944 The Waffen-SS And The Battle For Europe. In that book is mentioned a situation in Estonia when the 3rd SS-Panzer Corps was withdrawing towards western Estonia and Latvia. The 5th Company/SS Recce Battalion 11 receives orders to hold open a bridge until a group of assault guns has passed safely over after which they would blow the bridge.
Because of limitations to the game the scenario is of course not a copy of this situation, but I hope it still will be fun enough to play. The scenario is maybe a bit too easy if you play as the US forces.