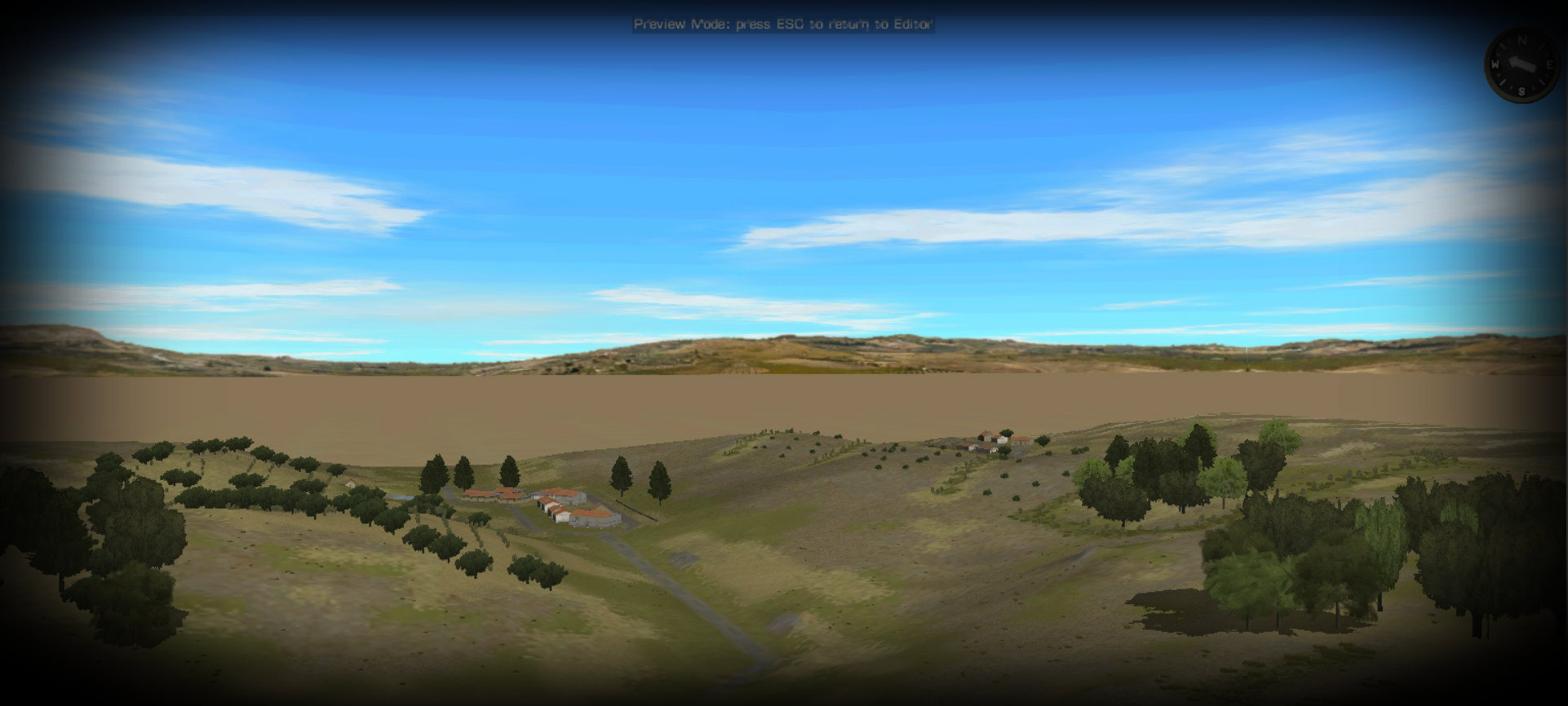 Tunisia Map Pack (July 2015)
For battles just within CMFI timeframe.
1. 960 x 880 Rough + Village
2. 1008 x 880 Major Hill
3. 960 x 880 Rough valley + Villages
4. 2000 x 1008 Large arid + compound and and village
5. 800 x 800 open arid farmland
The maps are for CMFI and do not contain set up zones, objectives nor AI plans.
Thanks for any feedback and I will be happy to add the features requiered to
convert the maps into QBs just send an email. Or just use these as a head start
for your own customized maps.
| | |
| --- | --- |
| WHAT VERSION OF COMBAT MISSION IS THE FILE FOR? | CM : FORTRESS ITALY |
| WHAT IS THE SCENARIO / MAP TITLE? | Tunisia Map Set (Five Maps) |
| FILE TYPE? | MAP ONLY |
| DOES THE SCENARIO / MAP REQUIRE BATTLEFRONT DLC OR MODS? | NO |
| | |
| WHERE IS THE SCENARIO / MAP BASED? | SICILY [FORTRESS ITALY] |
Kevinkin