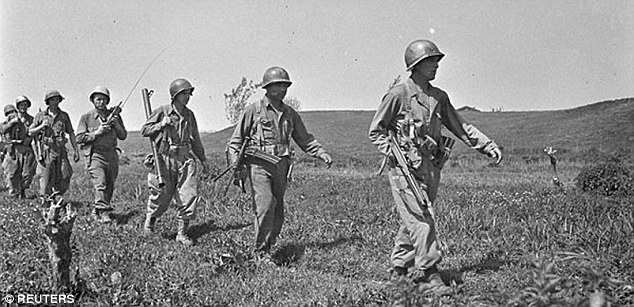 [TRANSFERRED FROM BF REPOSITORY : GUSTAV LINE REQUIRED]
The Winter Line was the a well-prepared series of positions stretching across the width of the Italian Peninsula. Allied strategy in Italy in the winter of 1943-44 was to keep the pressure on, requiring the Germans to keep feeding men and formations into the line and thereby depleting other fronts. The first attack of the Winter Line battles were delivered against the Camino hill mass, a cluster of mountains forming the gateway to the Liri Valley. The heights, including Camino (Hill 963), la Difensa (Hill 960) and Remetanea (Hill 907) formed a group six miles long and four miles wide. Operation RAINCOAT, the assault on this mass, included the largest artillery shoot of the Italian campaign to date.
While units of the 10th Corps drove against Camino, the 2nd Corps launched its assault on the Camino hill mass. Newly arrived in the Italian theatre was the First Special Service Force (1st SSF). The Force – a unique binational commando unit formed from Canadian and American volunteers – had previously deployed to the Aleutians but not seen combat there. The assault on La Difensa would be their first real test under fire.
The 1st SSF advanced to Ridge 368, underneath the Difensa massif, on the night of 2 December, and silently scaled the cliffs just before dawn. Arriving at the top, enemy sentries were finally alerted to the Forcemen's presence. The 2nd Battalion of the 2nd Regiment launched the 1st SSF into a distinguished combat career that eventually led to their nickname of "The Devil's Brigade", a monicker later applied to a successful Hollywood depiction of the assault on la Difensa.
Map size: 2160m x 1200m
Game length: 150
American force size: Battalion (+)
Terrain type: Mountain
Weather and Environmental conditions: Freezing, Patchy Snow
Date: 3 December 1943
Designed for play H2H or American vs. AI. AI plans provided for both sides.
Michael Dorosh

TWC Devil's Brigade At La Difensa
(0.9 MiB)
DOWNLOADS - 390