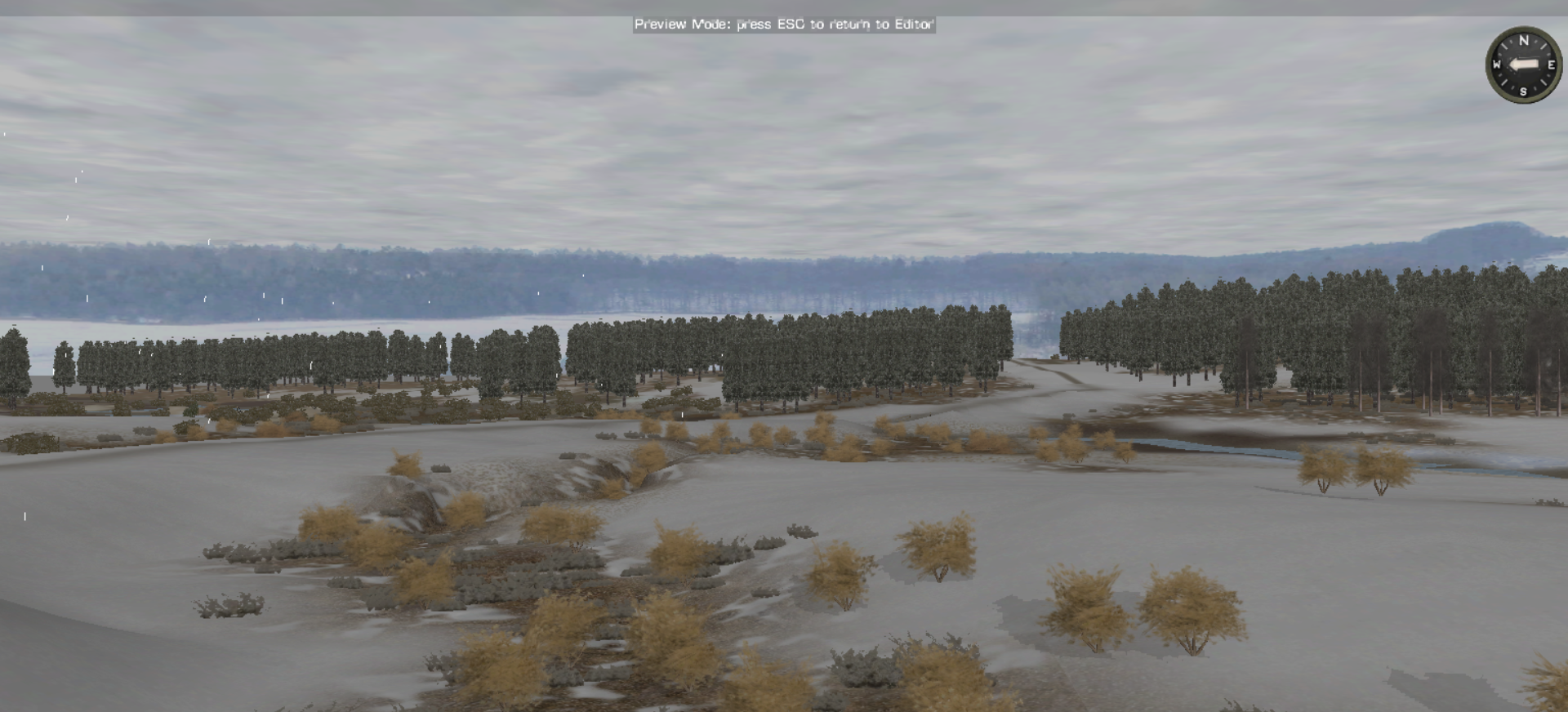 January 27, 1943 0630 HRS
100 KM South of Lake Ilmen
Toropets–Kholm Offensive January 9 – February 6
Special Note: CMRT Winter Mod by kohlenklau and BarbaricCo
Kampfgruppe Scherer's famous defence of the besieged kessel of Kholm was preceded by a delaying action conducted by the less famous Kampfgruppe Stengel. This battle group was formed when the 123rd Infantry Division was forced into three parts by the Soviet offensive. Oberst Stengel was the commander of the 416 Infantry Regiment. This is a semi-historical battle based on this situation.
| | |
| --- | --- |
| WHAT VERSION OF COMBAT MISSION IS THE FILE FOR? | CM : RED THUNDER |
| WHAT IS THE SCENARIO / MAP TITLE? | Frozen Rope |
| FILE TYPE? | SCENARIO PLAYABLE AS H2H AND VS AI |
| DOES THE SCENARIO / MAP REQUIRE BATTLEFRONT DLC OR MODS? | YES [PLEASE ADVISE WHAT IS REQUIRED IN DESCRIPTION FIELD] |
| WHAT SIZE IS THE BATTLE? | SMALL |
| WHAT ARE THE MAP DIMESIONS? | 560 x 368 |
| WHAT TYPE OF BATTLE IS THIS? | ATTACK |
| WHAT IS THE LENGTH OF THE SCENARIO? | LESS THAN 30 MINUTES |
| WHERE IS THE SCENARIO / MAP BASED? | SOVIET UNION [RED THUNDER] |
| WHEN IS THE SCENARIO BASED? | JANUARY 1945 |
| WHAT TIME OF DAY IS THE SCENARIO BASED? | DAWN |
| WHAT IS THE WEATHER IN THE SCENARIO? | LIGHT SNOW |
| NATIONALITY OF SIDE ONE | Soviet |
| NATIONALITY OF SIDE TWO | German |
| THIS SCENARIO IS BEST PLAYED AS… | H2H |
| SUBMITTED BY? | Kevin Kinscherf |