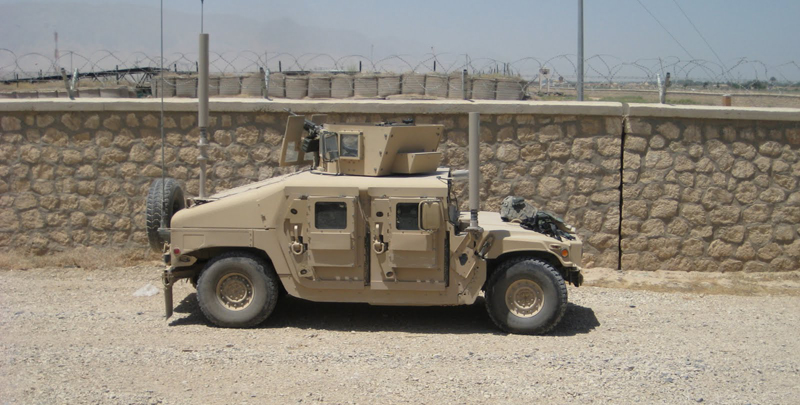 ***Transferred from the Repository***
1310Hrs 1st May
The main bulk of the SBCT is engaged against enemy units 100km of our present position. The battalion S2 has received reports that an enemy Special Forces team, about platoon strength, has infiltrated this sector. It is believed their mission is to gather intelligence on our operations and to disrupt our supply convoys along MSR DELTA. You are the XO of Alpha Company 1st Battalion SBCT.
You have been assigned to escort a convoy of 4 HUMVEES carrying much need supplies along MSR DELTA to the Rearm, refuel and resupply point 3 (R3P) which services your SBCT. For the mission you have attached the sniper team from battalion HQ, and 3rd platoon from Alpha Company in their Strykers – 3rd platoon has been continuously engaged in combat for the past few days. This mission is to give them a break from being in the front line. Given the recent chronic manpower issues caused by casualties to IEDs in the battalion this counts as a rest. A rapid response unit is available from Brigade, although they are stationed near R3P about an hours drive along MSR DELTA. ("Not all that rapid you think…")
Currently the HUMVEES have are travelling along MSR DELTA five minutes behind you, as you and 3rd Platoon cautiously approach the seemingly deserted village of As Azrael. As Azrael sits astride MSR DELTA. The bridge over the wadi was destroyed in the opening stages of the operation to prevent enemy armoured units from quickly heading north. Engineers have managed to flatten out the wadi allowing vehicle access to 4WDs.
The village itself is moderately populated, and made up of a series of walled family compounds and smaller hamlets housing extended families. On the east side of the village are a series of irrigated fields, which take water from the wadi when there is water, flowing. Whilst the wadi curves around to the west encircling the village on one side. You are just approaching the outskirts of As Azrael, the ominous quiet of the village is unsettling. You have two minutes to issue your FRAGO…
George MC