CMBN TWC – Meet Medium Forest (Chetwood)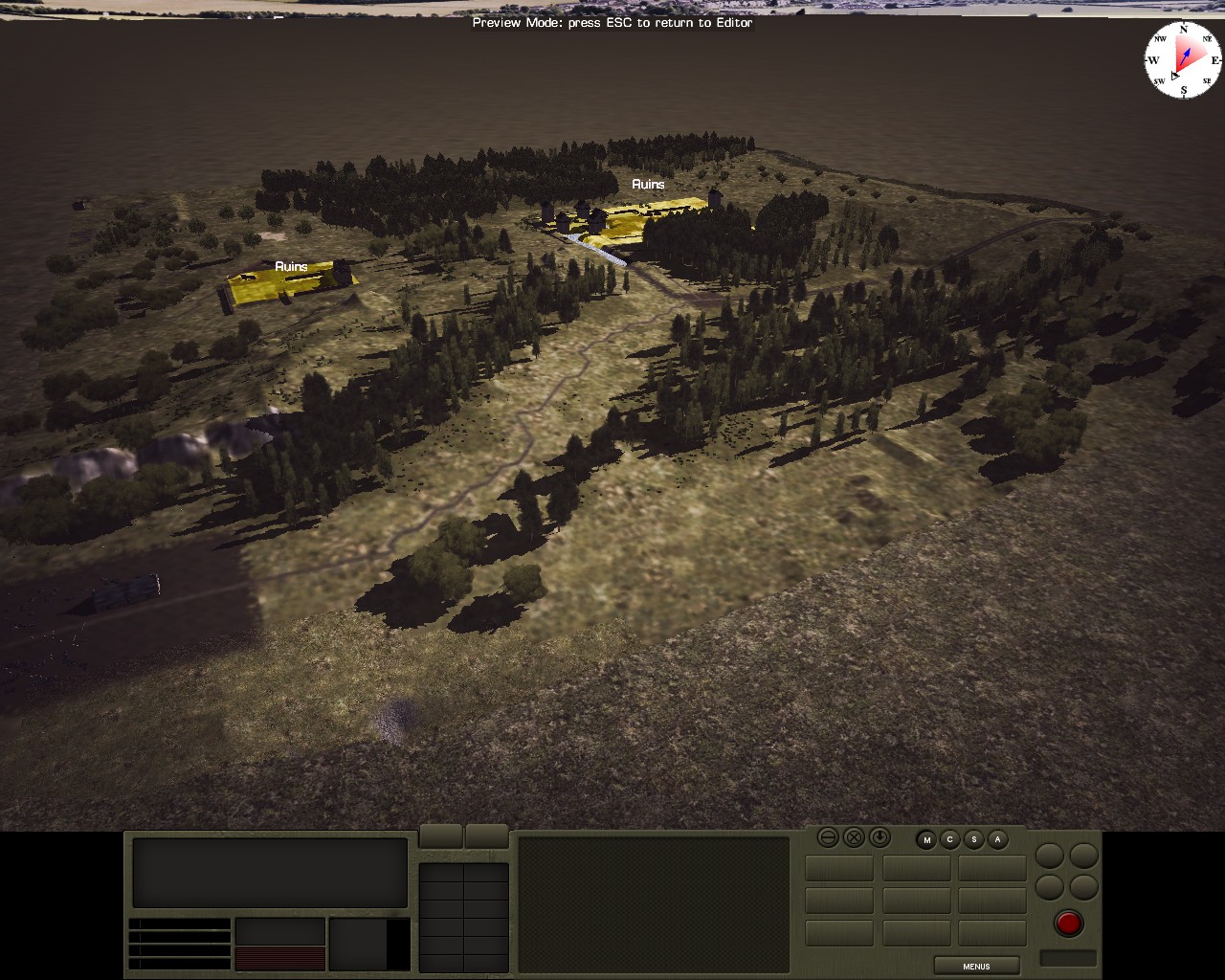 Zip file includes one medium (800m x 688m) map:
TWC – Meet Medium Forest (Chetwood).btt
Terrain
The map depicts a wooded area east of Archet.
History
The village of Bree rose to predominance due to its location at the intersection of two major communication routes, the Great East Road and the Old North Road. The surrounding territories – the Bree-land – are home to various groups, some of whom have settled in the outlying villages of Archet, Combe and Staddle. More permanently etched into the landscape are the ancient ruins from the time of the Kingdom of Arnor.
The Chetwood is a natural wooded area east of Bree. Wood-cutters have divided the once expansive and wild forest into Chetwood North and Chetwood South. The map depicts an area of the northern portion of the wood.
Playtest Notes
AI plans for both sides, and tested as both Allies and Axis.
Sources
Fonstad, Karen Wynn The Atlas of Middle-Earth (Revised Edition) Houghton Mifflin Company, New York, NY, 1991 ISBN 0-7394-2200-6
Lotro-wiki.com
| | |
| --- | --- |
| WHAT VERSION OF COMBAT MISSION IS THE FILE FOR? | CM : BATTLES FOR NORMANDY |
| WHAT IS THE SCENARIO / MAP TITLE? | TWC – QB Map – Meet Medium Forest (Chetwood) |
| FILE TYPE? | MAP ONLY |
| DOES THE SCENARIO / MAP REQUIRE BATTLEFRONT DLC OR MODS? | NO |