REQUIREMENTS: CMBN V4.0, Market Garden and Vehicle Pack modules
ESSENTIAL MOD PACKAGE:
https://www.dropbox.com/s/r9ew1202odgx7vb/YEG%20RHZ%20Mod%20Tags.zip?dl=0
(File size 55 MB, contains various terrain, building and flavor object mods, required for optimum game play experience. Unzip into data/z folder. Mod tagged files)
See pictures below for ingame looks with mods applied.
GAME TYPE: German Defense & Counter Attack vs. US Attack
PLAYABLE AS: Germans vs US AI only
GAME SIZE AND LENGTH: Roughly Company sized forces, 1328 x 544m map, 1 hour
ADDITIONAL PARAMETERS: Day battle (04:45 PM), overcast, damp ground, light winds from NW
THE MISSION: This one evolved from experimental map making and AI scripting and serves the purpose to be sort of a prototype for more scenarios in a planned series called "You enter Germany" (CMBN & CMFB V4). The time frame of september to october 1944, when US forces first time punched into the german border with its neglected Siegfried line fortifications, particularly in the Aachen region.
One typical situation in mid september 1944, was the US in pursuit of the germans toward the german border, suddenly bumping into the Siegfried line defences, with more or less unprepared germans defending them. This introduction scenario portrays such an encounter, yet I´ve decided to make the US AI the attacker for the more interesting scripting challenge.
STARTING SITUATION INFO (from briefing)
You, Hauptmann Karl Kretzberg, command 1st Kompanie, 524 Training & Replacement Bn. You are concluding a small staff meeting at your command post.  Discussion with subordinates focused on last measures by the company in sector, before a relieving force (mot. infantry and Sugs) from Kampfgruppe "Metzler" of 9th Panzer Division arrives at 17:15 local time.
Siegfried line sector fortifications are in disrepair.  Your Training company arrived recently to find Fields of Fire neglected and overgrown.  Barbed wire entanglements had been removed by local peasants.  Wire communications were vandalized and are nonfunctional.  1/524  improved what they could with the time and resources available.
Earlier today, an engineer unit of the last Wehrmacht force withdrawing from France helped block the road through your Dragon Teeth, since the steel gate is inoperable and cannot be closed.  The engineers could not repair the gate.  Instead, they blasted the passageway which created a large crater in the road to temporarily disrupt any enemy vehicle advance.  The engineers hastily laid several anti-tank mines in the gap as well before proceeding towards the rear.   Parts of 1st Kompanie have already departed per orders.   A security detachment currently holds the bunkers under your command, awaiting relief from 9th Panzer.
Reports from this engineer unit indicated that US forces were following closely but cautiously behind.  Advancing enemy detachments are not expected to arrive before dusk in 30 minutes, at which time the 9th Panzer should be in place and their defenses ready.
Now, you and your remaining unit leaders, suddenly hear the sound of American artillery falling nearby. Take action!
for more info, screenshots and any welcomed feedback please also visit:
http://community.battlefront.com/topic/121337-rockinharry-scenario-thread/?page=1
RockinHarry (RHZ)
DOWNLOAD: MG VP You Enter Germany-Introduction V4
Some ingame video. Thanks to Mjkerner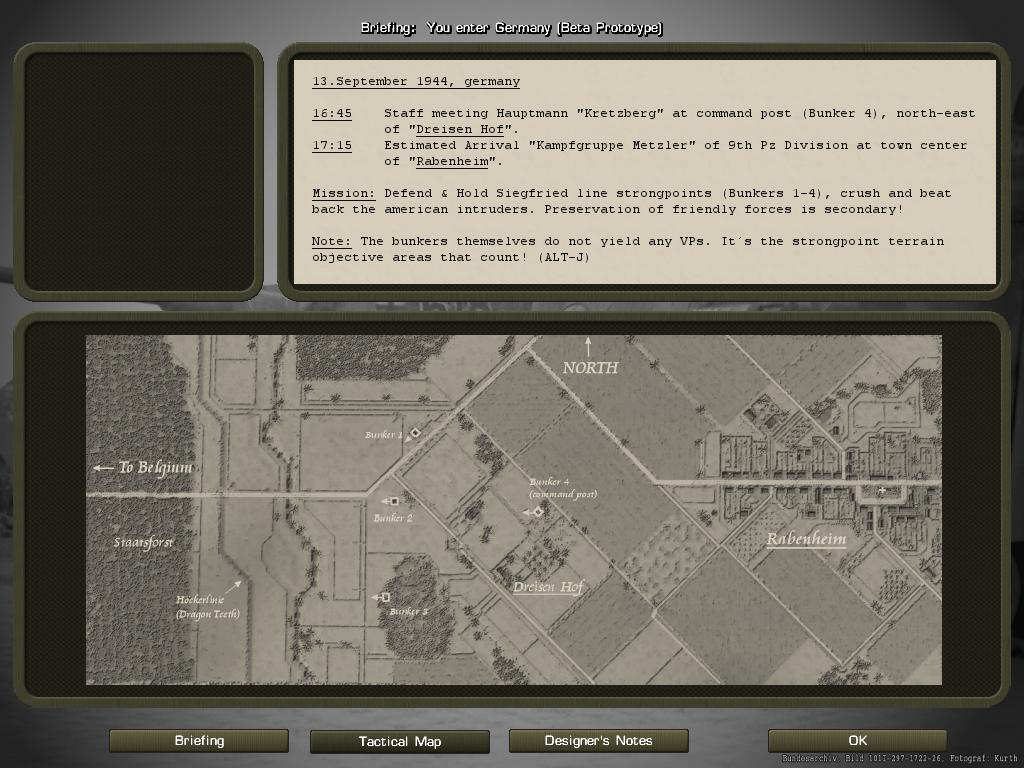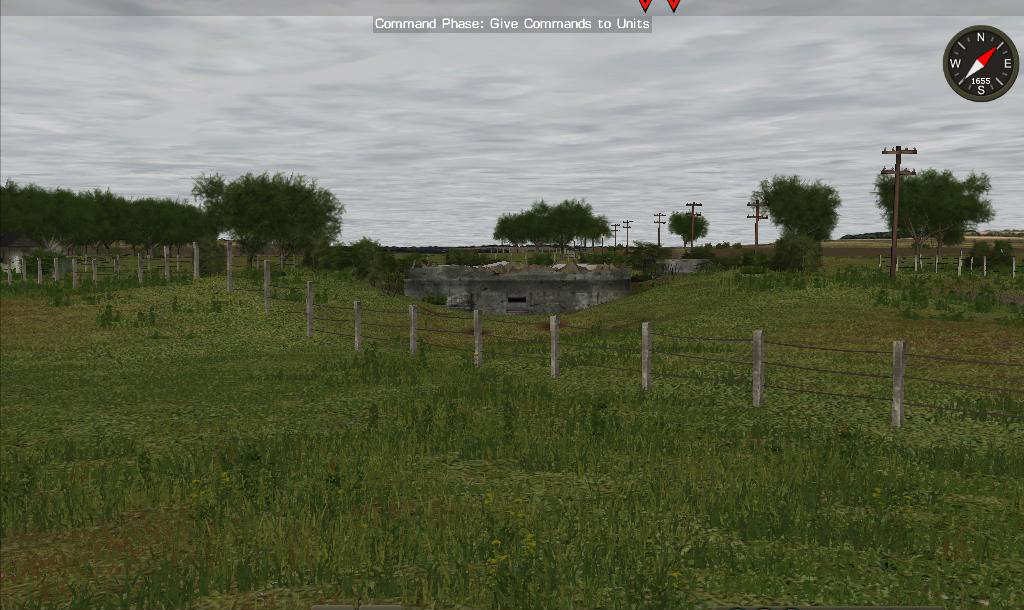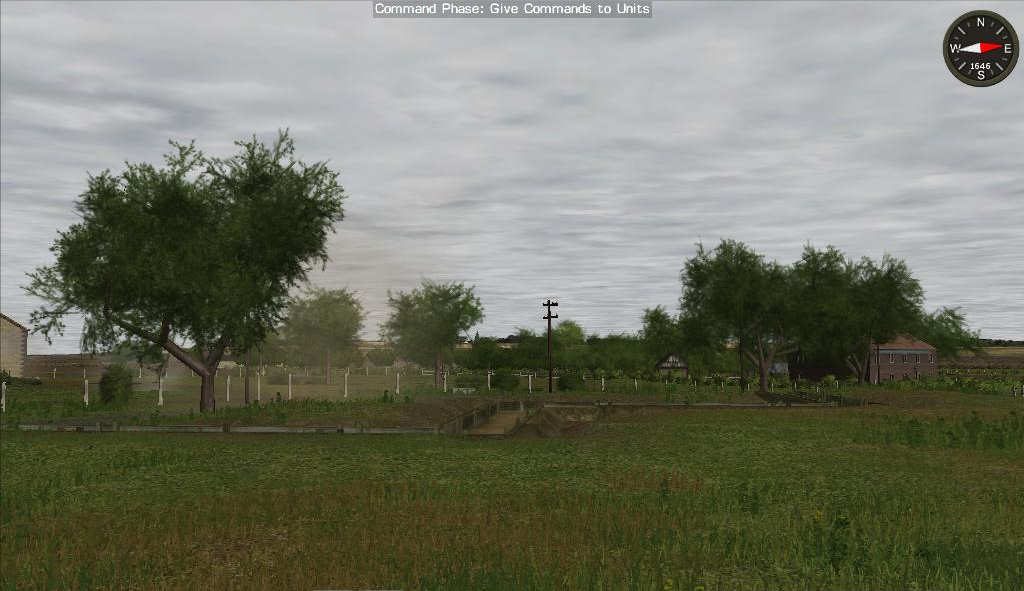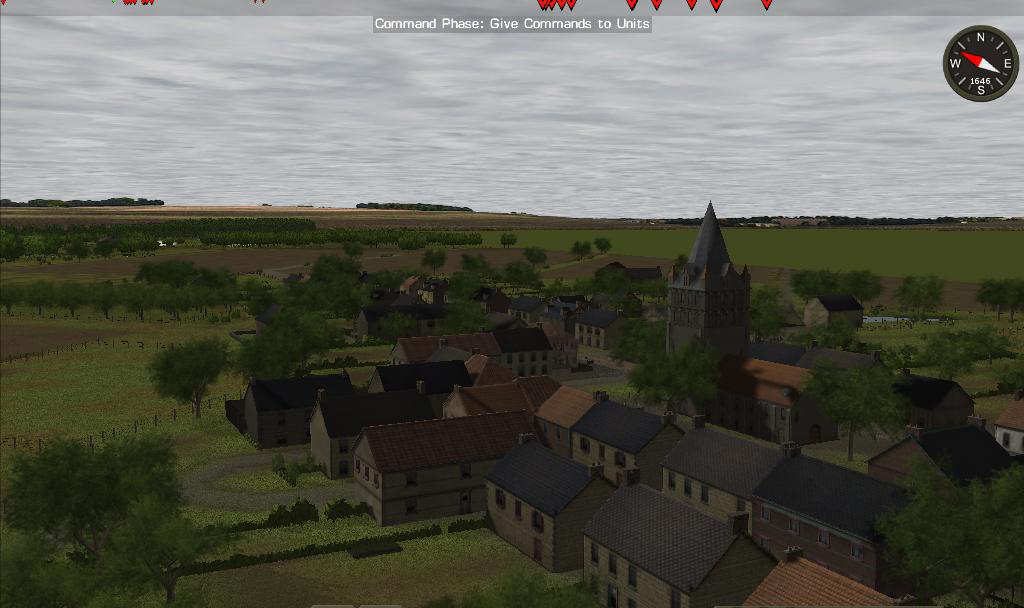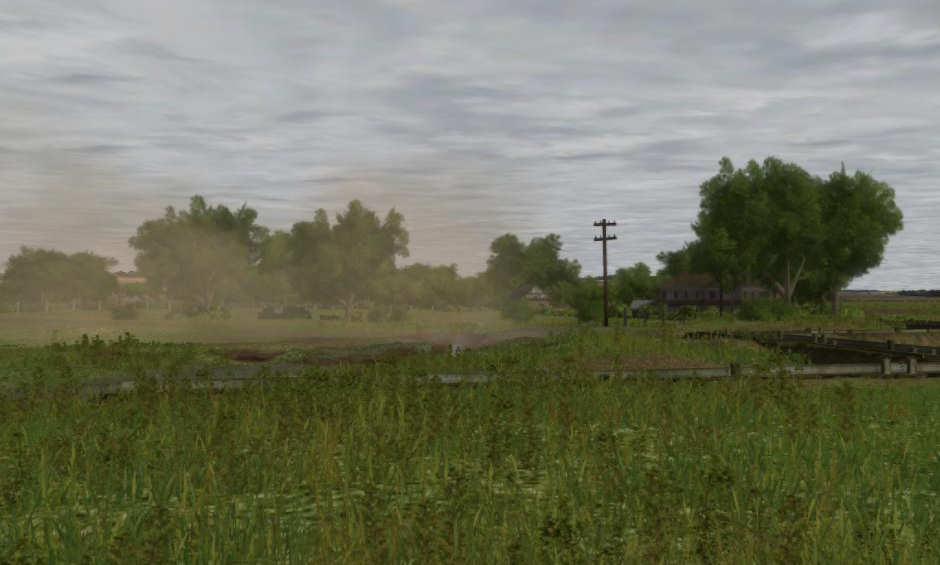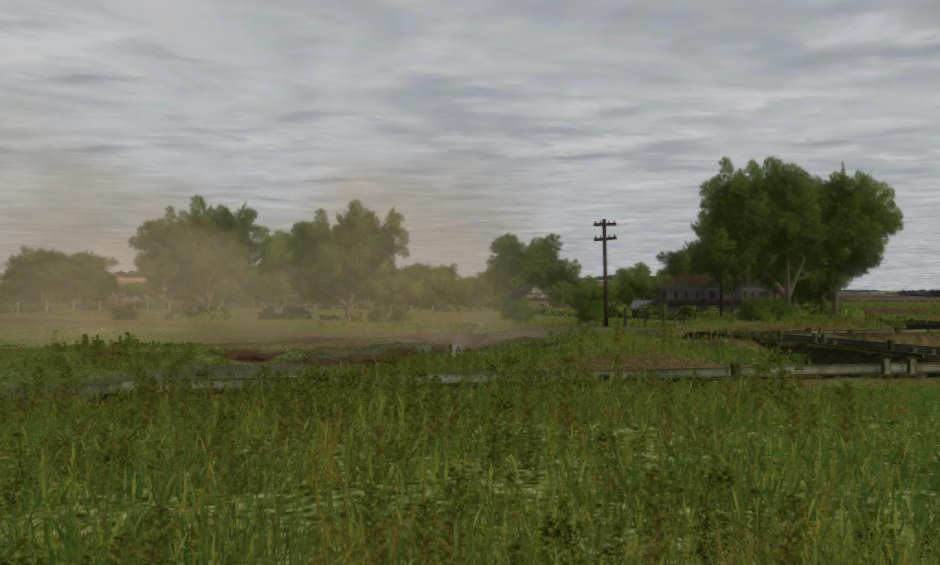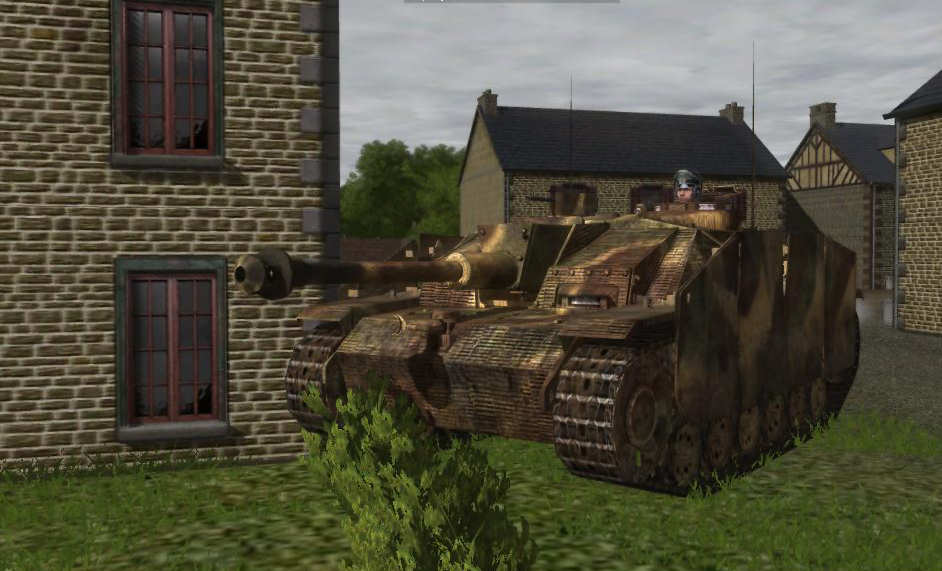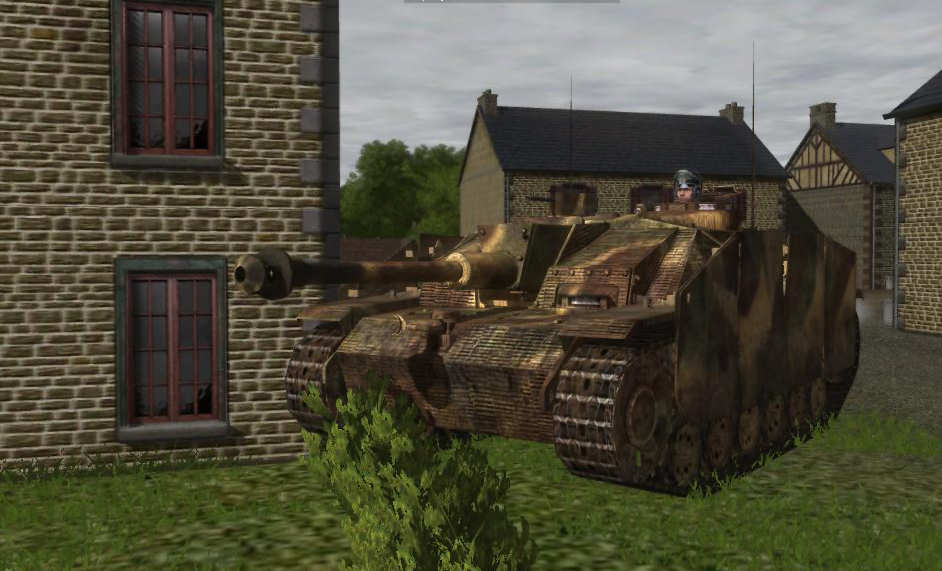 About Author