Joined

Dec 10, 2020
Messages

135
Age

17
Location
Turn 13:
The first 30 seconds of this turn were quite uneventfull, but just when i am thinking that i have a turn with no casualties: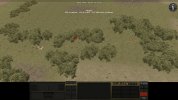 A Gill team that i pushed through some vegitation got wiped by some Syrian pixeltruppen. Lucky for me they are both wounded (i rather lose a Gill team then a infantry squad or vehicle).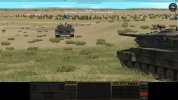 Inpending doom for a Leopard: a ATGM on the left got a shot of without getting spotted before, during and after firing.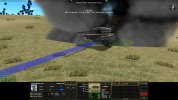 The tank gets hit, knocking out the IR optics and degrading a few subsystems but the tank still remains operational. I was actually quite suprised that the gun wasn't destroyed.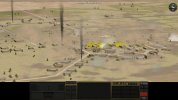 My artillery barrage has come to an end, and from what i have heard from my opponent its seems like i have caused a considerable amount of casualties.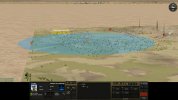 Since the Shilka got nocked out last turn, i am now calling in the appache again to have some fun over on the left.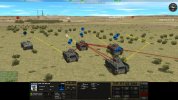 3rd Company, 3rd platoon are dismounting their YPR's on order to try and deal with the Syrian troops to my front.
The 2 tanks on the left are both reversing to a safer position, and the 1st tank is popping smoke.
to provide some sort of cover.
Last edited: