Joined

Mar 6, 2012
Messages

6,859
Reaction score

2,418
Location
Turn Rate

3-5 pw
Games

2-4 games.
Email

nathangun@gmail.com
I was hoping for this kind of level of simulation:


Will stick to WarThunder and hope for some infantry gameplay someday.
I played WWII ONLINE Battleground Europe about ten years ago, fun game once your in a clan/squad.
The battle map is a scaled version of northern France in the east, going through to Belgium, Luxembourg, Holland to north east Germany with southern England on the northern edge of the map.
Battles would last for 50-70 days (real time). I remember once we were defending Antwerp one evening all the buildings were intact and the streets nice and clean. The next evening I logged in and sections of the city were reduced to rubble and the allied force were defending the harbor area. I shooting my lee enfield out a window at some Germans. Suddenly there was an explosion and I was flug across the room and the wall and window were blown away.
With the monthly subscription, it's not worth it, that is if your gonna be playing it everyday then it is, who'd have the time?
The average large town you'll be fighting.
War II Online: Battleground Europe map - Hermeskeil Town
Typical scene in trying to capture a VP/spawn point.
Some other scenes.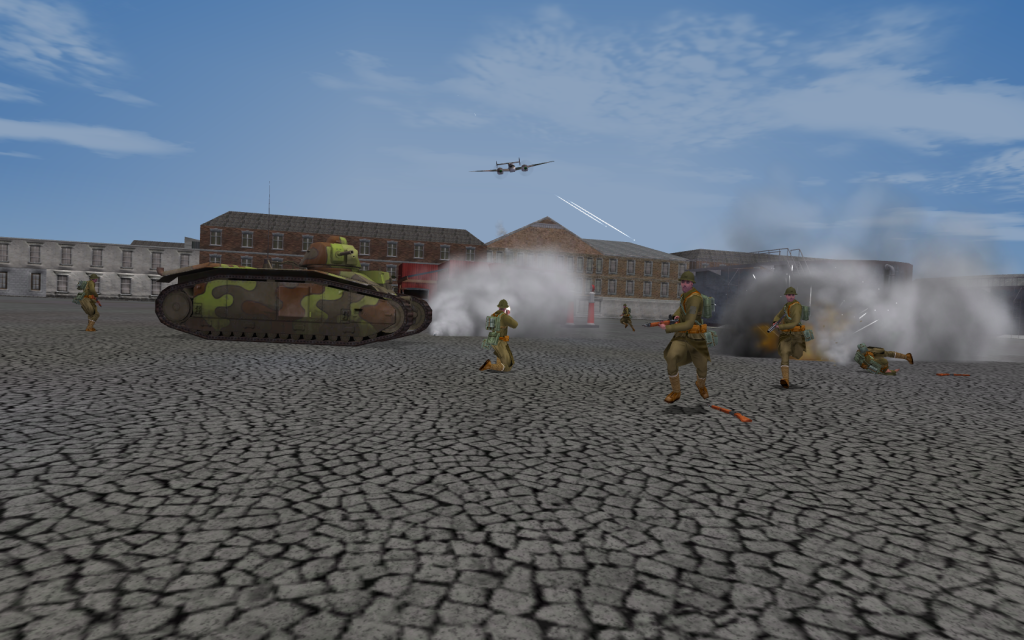 @mcmortison
here's a snapshot of the of the level of simulation you were referring to.