CMBN Large Farmland Meeting Engagement Map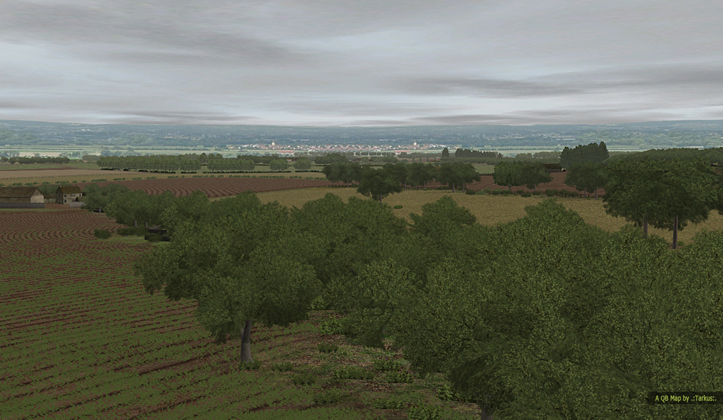 This is a fictional QB map for CMBN loosely inspired by three trips to Normandy and Brittany. It's a fairly large map (1712 x 1728 meters) intended for ME but it can be used in a number of other scenarios. It has been made to provide a large spectrum of tactical possibilities in a variety of contexts and forces while feeling realistic.
There are three objectives of equal values dispersed across the middle of the map to encourage players to exploit the whole area. Setup zones are east-west and rather thin, forcing players to go through the full development of their forces.
Enjoy! – Tarkus