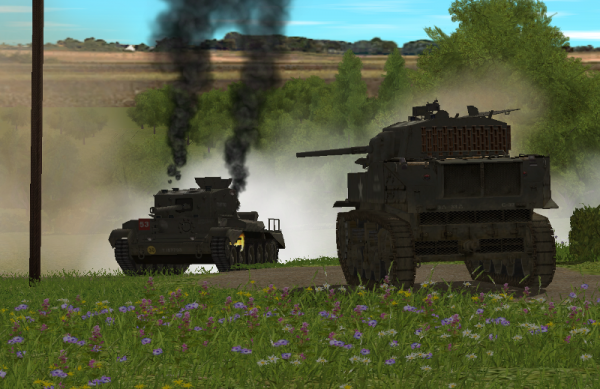 *Commonwealth Forces Add On Required*
It is August '44 and the stage is set for the most important battle in history: who's the better General, Patton or Monty?? It's up to you now! Compare the capabilities of US and British equipment. Includes two versions: normal with vehicles and infantry, and 'no infantry' variant with only AFV's present. Best played by e-mail, but AI plans are also included for both sides.
Remember: friendly fire – isn't.