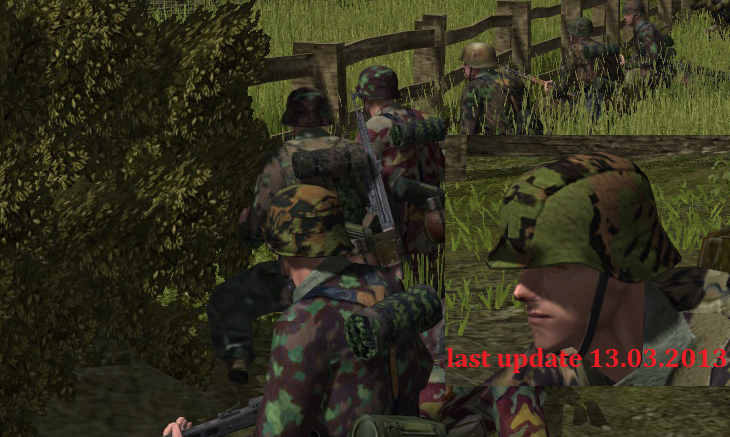 This mod is addition to my 12 SS camo Mix mod, it's add two helmet covers 1) Blurred age 2) Palm tree.
To install just put two files in your Z folder.
This mod can be used also with my WaffenSScamo mod or with original game.
Thanks, and enjoy.
13.03.2013 – update palm tree helmet cover.
https://drive.google.com/open?id=1BEEvIAMv2zDz04wOfdBpU1Ujw0Kmcx7y