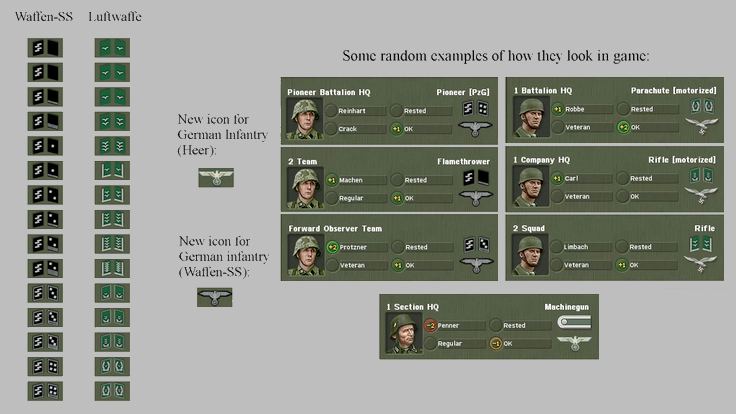 Hi,
this small mod changes the appearance of Waffen-ϟϟ and Luftwaffe ranks to make them look like proper collar badges (thus, double rather than single).
As a "bonus feature", I've also added two icons for Waffen-ϟϟ and Heer infantry (arm and breast eagles, respectively).
(please notice that the ϟϟ 10th rank, counting from top, is somewhat made up in order not to leave an empty rank slot)
The rest of the interface elements you see in the pictures in the right part of the above screenshot comes obviously from Juju's excellent UI.
https://drive.google.com/file/d/1z0eb51yIlMkKEEg-PpX53RcP_ymaTws6/view?usp=sharing