First Light of Dawn Redux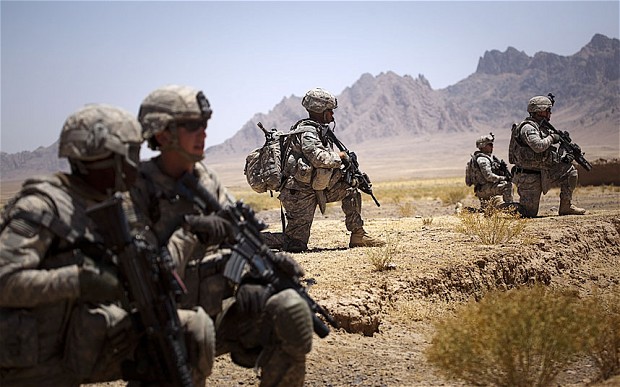 This is a revision of the original scenario. The time has been changed to early morning to make it a more difficult challenge. There is a high value target added to the Taliban that will result in extra points.
First Light of Dawn Redux
This is a medium sized scenario depicting a semi- historical action by the 82nd Airborne 4-73 Cavalry Regiment, 4th Brigade in the Maywand District of Kandahar Province, Afghanistan. The 82nd operated in this region for sometime during 2013 performing search and destroy as well as patrol actions in the region. The village and action depicted in this scenario is fictional by name but it is like many that the unit patrolled in during their time there.
To keep this scenario as authentic as possible I recommend using Normaldudes 82nd Airborne v1.1 mod as well as Blimeys Irregulars Afghanistan mod. Of course back-up your regular files to change back when desired.
Designed to be played from the blue side.
This is my third scenario attempt so any comments or suggestions are welcome.
| | |
| --- | --- |
| WHAT VERSION OF COMBAT MISSION IS THE FILE FOR? | CM : SHOCK FORCE |
| WHAT IS THE SCENARIO / MAP TITLE? | First Light of Dawn Redux |
| FILE TYPE? | SCENARIO VS AI ONLY |
| DOES THE SCENARIO / MAP REQUIRE BATTLEFRONT DLC OR MODS? | YES [PLEASE ADVISE WHAT IS REQUIRED IN DESCRIPTION FIELD] |
| WHAT SIZE IS THE BATTLE? | MEDIUM |
| WHAT ARE THE MAP DIMESIONS? | 736×464 |
| WHAT TYPE OF BATTLE IS THIS? | ATTACK |
| WHAT IS THE LENGTH OF THE SCENARIO? | 45 – 59 MINUTES |
| WHERE IS THE SCENARIO / MAP BASED? | SYRIA [SHOCK FORCE] |
| WHEN IS THE SCENARIO BASED? | AUGUST 2008 |
| WHAT TIME OF DAY IS THE SCENARIO BASED? | DAWN |
| WHAT IS THE WEATHER IN THE SCENARIO? | HAZY |
| NATIONALITY OF SIDE ONE | US |
| NATIONALITY OF SIDE TWO | Taliban |
| THIS SCENARIO IS BEST PLAYED AS… | SIDE ONE VS AI |
| SUBMITTED BY? | Michael Jones |