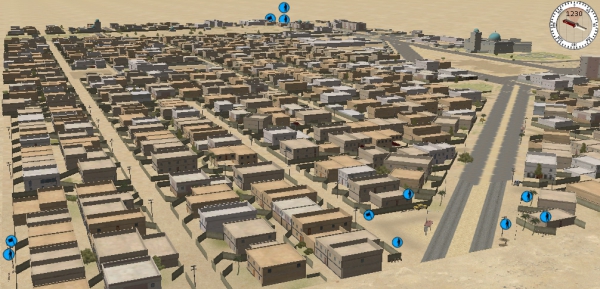 [TRANSFERRED FROM THE REPOSITORY : US MARINE MODULE REQUIRED]
This scenario and map faithfully recreates a well-documented historical action that took place in the city of Ramadi, Iraq on April 6, 2004.
3 separated Marine squads are besieged in a sprawling residential area by hundreds of insurgents. Two mobile QRF platoons starting at opposite ends of the 1km x 0.5km map must locate and rescue them.
Victory depends entirely on keeping US casualties below 5% of forces engaged. It will require a very different style of gameplay and urban tactics than you may be used to. Replayability should be high.
I strongly recommend downloading my Islamic Cemetery and Improved Shopfront mods for use with this map.

USMC Ramadi - Relief Of JOKER 3
(1.1 MiB)
DOWNLOADS - 203