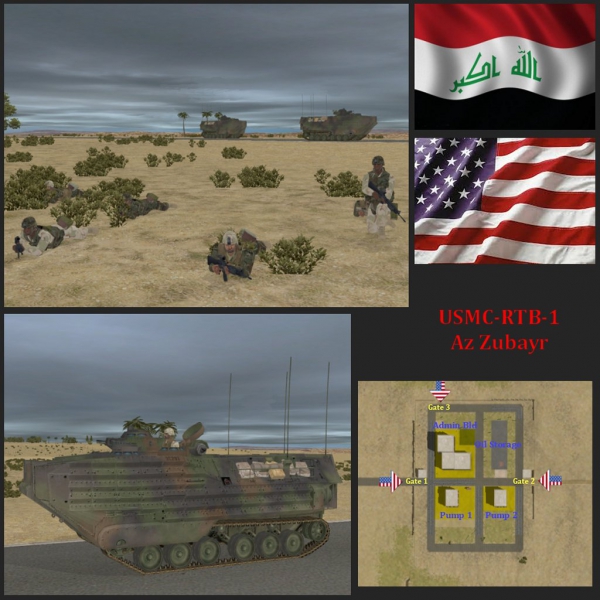 [TRANSFERRED FROM THE REPOSITORY : US MARINE MODULE REQUIRED]
Map & scenario for my Road to Baghdad Mod (RTB1).
This is my first map and short scenario – USMC RTB1 Az Zubayr. Apologies in advance.
It depicts a heavily fictionalised version of the attack on the Az Zubayr oil pumping station by elements of the Marine Expeditionary Force at the outset of Operation Iraqi Freedom in 2003. AI plans limited so must be played as blue on red only.
Recommend that it is played with the Road to Baghdad Mod.