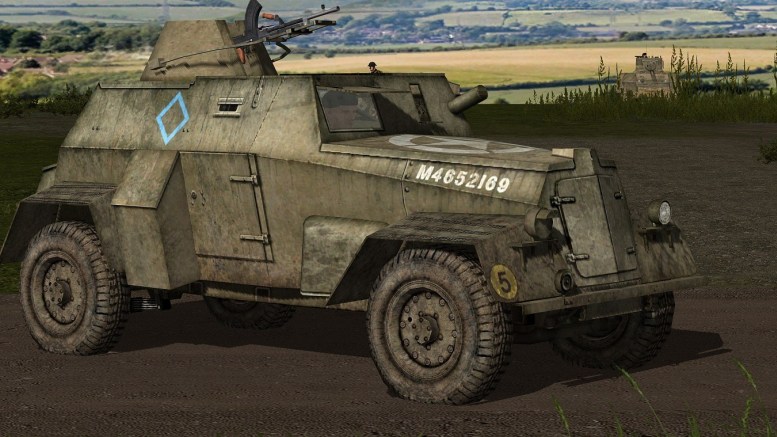 The Humber Light Reconnaissance Car, also known as Humberette or Ironside, was a British armoured car produced during the Second World War.
The vehicle was used by Infantry Reconnaissance Regiments and the RAF Regiment in Tunisia, Italy and Western Europe. After the war, some vehicles remained in service with the British units in India and in the Far East. The LRC was used widely by the Reconnaissance Corps.
The Mk III had an enclosed roof with a turret for the machine gun and a 4×4 drive. The Boys anti-tank rifle faced forward in the front of the hull.
https://drive.google.com/open?id=15bzLiegG0sHIMZR2LiSrltyP8dIFeXHP