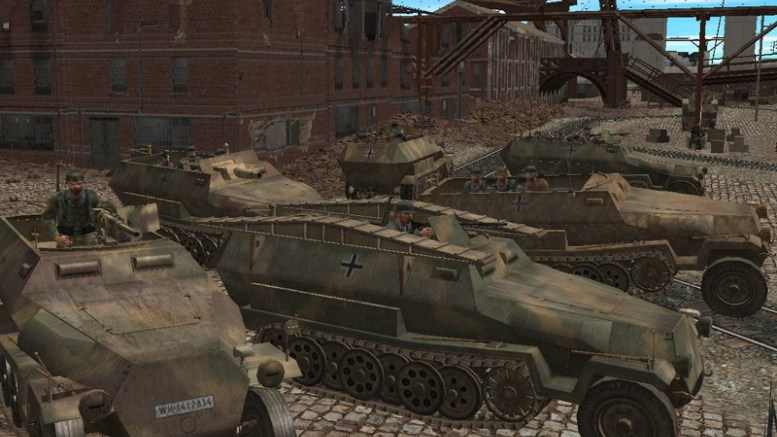 A complete set of weathered/dusty SdKfz 251 Ausf. C halftracks.
This set will work for both CMRT and CMBN – so I´ll upload it only once.
The majority of the modding for this set has been made by yours truly, but I have reused a few of Aris´ 251 Ausf. D textures whenever possible – to save time (the guns of the 251c 9 and 251c 10 as well as the extra stuff on the 251c 7).
All vehicles come in normal and [muddy] versions.
Umlaut
https://drive.google.com/open?id=1Mst_2GIif39988QUiWoTqcQHNzOHQr9k