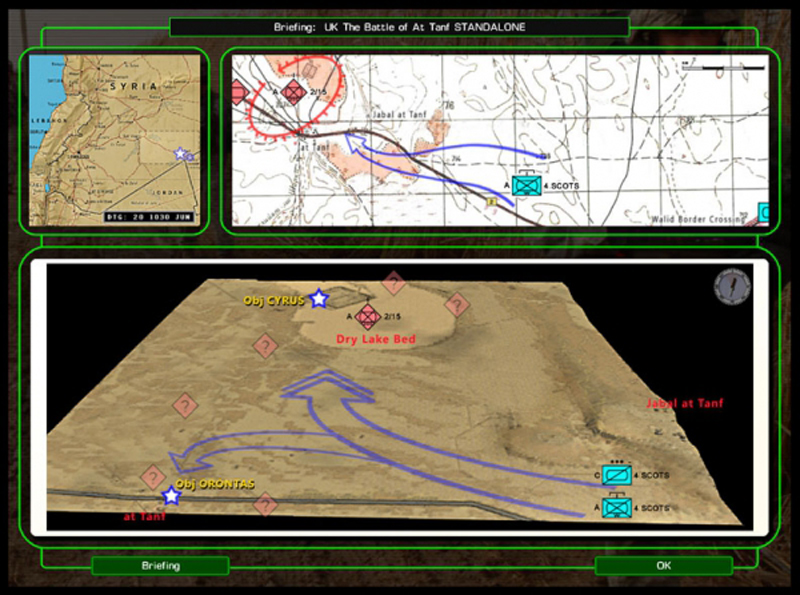 ***Transferred from the Repository – CMSF British Forces Required***
This is a revised 3rd party standalone scenario of a UK campaign scenario.
After capturing the Walid border crossing, A Coy, 4 SCOTS races west up Route 2. Passing the low blufs of Jabal At Tanf, they come upon the wreckage of an armored column that had recently been hit by coalition aircraft. The survivors have set up a defensive position in a dried lake bed to the north.
MikeyD

UK The Battle Of At Tanf STANDALONE
(1.7 MiB)
DOWNLOADS - 129